---
ISA100 Wireless™ Announcements Promote Ease of Development and Use
Nivis Announces ISA100 Wireless Application Layer SDK and Open Source Software Platform

Research Triangle Park, North Carolina, USA (9 May 2013) – Nivis, a global leader in Smart Grid and Industrial Wireless Networks, recently released an ISA100 Wireless Application Layer Software Development Kit (SDK). Nivis also announced availability of the ISA100.11a communication stack and related code on an open source basis. The SDK and open source ISA100.11a code will improve supplier's ROI for ISA100 Wireless products by reducing development time and per-unit costs.

The ISA100 Wireless Application Layer Software Development Kit (VersaApp SDK) is a complete kit that includes a full API in both source code and binary. The kit speeds development of the ISA100 Wireless application software to link a standards compliance wireless radio node to a physical sensor or control device – reducing development time from months to weeks.

In addition, Nivis will now open source its ISA100 Wireless software platform. The new Nivis open source model will provide process automation suppliers, universities, systems integrators, OEMs, end users, enthusiasts and startups alike an easy entry point to build an ISA100 Wireless product. The open source offering will include the following software components for ISA100 Wireless: Field Device, Backbone Router, Gateway, System Manager and Security Manager. Nivis will make the core software freely available, and also continues to offer a complete suite of support services and hardware.

"Supplier interest in offering an ISA100 Wireless product portfolio has been growing markedly and the Nivis announcements have made it easier for suppliers to accelerate their product plans. In addition to the growth that wireless can provide to their business, suppliers have recognized the multitude of interoperable, ISA100 compliant products being offered from a diverse set of suppliers. The Nivis technology provides the tools they need to advance quickly, efficiently, and cost effectively," said Andre Ristaino, Managing Director, ISA100 Wireless Compliance Institute.

About ISA100 Wireless™
ISA100 Wireless is the first international industrial wireless networking standard in the ISA100 open family of standards, focusing upon the needs of process industries. The ISA100 Wireless Compliant™ certification ensures that supplier companies deliver interoperable wireless products and provides users the freedom to choose best-of-breed ISA100 Wireless devices from a large pool of suppliers. As a result, automation engineers are able to create, modify, optimize and scale wireless networks quickly at user sites. With ISA100 Wireless, customers gain a solution that is open, interoperable, scalable and reliable for their most critical applications. ISA100 Wireless technology is simple to deploy, secure, control ready, and supports legacy and future applications. Built from the ground-up using open industry standards, ISA100 Wireless includes native IPv6 addressing, 6LoWPAN technology, AES-128 encryption, IEEE 802.15.4 radios, duocast transmission and object technology enabling control in the field.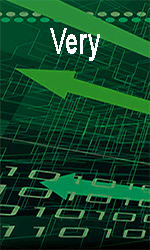 The ISA100 Wireless standard received ISA committee approval in 2011 and formal ANSI approval in January 2012. Headed toward internationalization, the formal standard, ANSI/ISA-100.11a-2011 was accepted as new work in IEC SC65C and as a Publicly Available Specification (PAS) IEC 62734 in 2011. Stakeholders comprising the ISA100 Committee included professionals from more than 250 companies worldwide made up of end users, technology suppliers, research and development professionals, academia and other industry consortia and standards bodies. Planned additions to the ISA100 family of standards include support for backhaul functionality, factory automation, power management, asset and people tracking and other key use-cases.

About the ISA100 Wireless Compliance Institute
The ISA100 Wireless Compliance Institute (ISA100 WCI) is a non-profit industry organization providing users and developers with market awareness, educational information, technical support and compliance testing for the ISA100 family of standards. ISA100 WCI provides real-world feedback from deployment of ISA100 Wireless devices and systems to ISA Standards Committees, fostering rapid refinement to the standards.

More information about the ISA100 Wireless Compliance Institute can be found online at www.isa100wci.org.
---


[Click Banner To Learn More]
[Home Page] [The Automator] [About] [Subscribe ] [Contact Us]