---
LonMark International Shows Momentum for Networked Smart Lighting Through New Members and Interoperabiity Demonstration
To Exhibit at Lumiville in France May 28-30; Will Demonstrate Cost, Safety Benefits of Interoperable Street Lighting Applications for Local Communities

LYON, FRANCE, May 14, 2013- LonMark, a non-profit association for the certification, education and promotion of interoperability standards for control networking, today announced increasing momentum in the networked Street Lighting/intelligent lighting space with new members: Streetlight Vision; FlashNet SRL; Guangdong Rongwen Energy Science and Technology Group; Trustbridge; and Mangelberger Elektrotechnik GmbH. Networked Street Lighting applications can:

• Reduce energy consumption by up to 40 percent
• Reduce maintenance costs by up to 50 percent
• Enable remote monitoring and control
• Increase driver, pedestrian and resident safety
• Show a rapid return on investment

"Outdoor lighting for public spaces such as streets, airports, parks, college campuses, monuments, and parking lots provide drivers, pedestrians and residents better visibility and improved safety, but are not very energy efficient," said Barry Haaser, executive director, LonMark International. "In a typical municipality, for example, an outdoor lighting system can account for up to 40 percent of its total energy use. Combine that with the added cost of maintenance and lighting systems can easily become a municipality's single largest expenditure.

A lighting system based on the LonMark interoperability standard can use existing power wiring or wireless technology to send and receive data to control individual lamps and segments. Municipalities can also remotely adjust light levels based on time, traffic, weather or season. Because the products are tested and certified by LonMark International, it is possible to mix and match components or system elements from multiple suppliers, further driving down implementation and maintenance costs.

An added benefit to the system is increased driver, pedestrian and resident safety. The system can be integrated with police and emergency services for lamp flashing and serve as an infrastructure for new services such as traffic sensing.

Interoperable Street Lighting Demonstration at Lumiville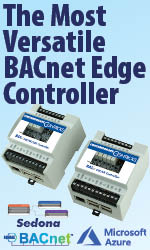 In booth 6 E 55 May 28-30 at Lumiville, an international trade fair for outdoor lighting in Lyon, France, LonMark International will demonstrate a networked Street Light application from StreetLight Vision (SLV) using luminaires from Philips Lighting, which includes a LonWorks node from CityLone and Guangdong Rongwen Energy Science and Technology Group. Having multiple sources of luminaires can significantly reduce system implementation and maintenance costs. The system software uses Google Maps to illustrate lighting locations, luminaire status and energy consumption. Two-way communications to a central management system allows for monitoring and direct control of a single lamp, a group of lamps, or the entire network. On/Off control and lamp dimming are basic functions that allow for better energy cost control and provide the added advantage of enabling greater safety such as dimming the streetlights during fog or rain to improve driver visibility. Once an open infrastructure is installed, additional "assets" can be added to the network such as proximity (presence/absence) detection, ambient light level sensors, and even integration with emergency systems and traffic systems. Of particular interest to municipalities and utilities is the ability to monitor the power consumption at each pole, taking the guess work out of energy costs and billing. Maintenance departments can now get real-time feedback on outages, lamp degradation and failures, and more including the specific pole location thanks to embedded GPS sensors in some products.

Philips Lighting is the worldwide leading supplier of a broad range of lighting equipment, ranging from lamps to control equipment. Guangdong Rongwen Energy Science and Technology Group offers an intelligent street light control system which is enabled by the "Internet of Things" technology and energy-saving technology. Citylone is dedicated to intelligent street lighting control. Its smart controllers can control either magnetic or electronic ballasts and are compatible with all types of lamps and can be used for new or existing installations. Streetlight Vision provides open control and monitoring software that commands, controls, monitors and configures networks of smart streetlights as well as any other devices connected to the streetlight grid, through any protocol or control technology, including the LonWorks® powerline technology.

About LonMark International
LonMark International is a non-profit corporation supporting the testing and certification of products, people and companies supporting the ISO/IEC 14908 body of standards. Its nearly 400 members manufacture, distribute, develop, install or use systems based on these standards. LonMark International provides peer-review based certification guidelines and testing for products, people and companies. There are close to 500 interoperable products certified and listed on the LonMark website and over 600 people have been certified as LonMark Certified Professionals. For more information about LonMark International, please visit www.lonmark.org.

LonMark and the LonMark logo are registered trademarks of LonMark International in the U.S. and other jurisdictions. All other trademarks are the property of their respective owners.

---


[Click Banner To Learn More]
[Home Page] [The Automator] [About] [Subscribe ] [Contact Us]