---
Energy Auditor Certification Prep + Small-Scale Cogeneration online seminars
CERTIFIED ENERGY AUDITOR PREPARATORY TRAINING PROGRAM
Instructed by Terry Niehus, P.E., C.E.M.
Here's your opportunity to take part in a focused, fast-paced instructional program, designed both to expand your knowledge and skills in the energy auditing field, and to serve as a preparatory vehicle for the examination required to achieve AEE's Certified Energy Auditor (CEAŽ) credential.
The course agenda takes you step by step through all aspects of energy auditing, including pre-audit work, data collection procedures, equipment familiarization, and utility analysis. End-use equipment and systems are discussed in detail, including lighting and HVAC systems, boiler and steam systems, controls, and building envelope, with emphasis placed on identifying energy conservation opportunities, and project prioritization using economic analyses. Water auditing and conservation methods are also addressed. The instructor will demonstrate useful calculation methods and use practical examples to help you in evaluating a wide variety of energy conservation measures.
The program is designed with the dual purpose of helping you both to improve your auditing skills, and to prepare for the Certified Energy Auditor examination. Completion of this seminar also fills the training requirement for CEA candidates. The link below will also provide you with access to more information about CEA certification and testing, as well as candidate requirements.

Click Here for more details, course schedule and registration info...


SMALL-SCALE COGENERATION
Instructed by Bernard Kolanowski

This seminar will bring you up to speed on currently available cogeneration technologies and examine the present regulatory picture, as well as the economic and supply security aspects of generating your own power. You'll gain valuable knowledge on how to go about planning, designing and implementing cogeneration projects -- both to insure your own power supply, and potentially as a player in the growing distributed generation marketplace. The instructor will guide you through the technical, financial and legal elements which are critical to evaluating your options and maximizing the return on your investment.
You'll learn a systematic approach for weighing alternatives in the design of cogeneration and on-site generation systems, as well as for evaluating the economic feasibility of action in your specific situation.

Special Bonus! As a participant in this seminar, you will also receive a complimentary, fully functional copy of a computer program designed for use in analyzing cogeneration systems.
Click Here for more details, course schedule and registration info...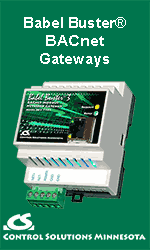 More About the Realtime Distance Learning Experience...
AEE is also still accepting registrations for these upcoming distance learning programs...
Thermodynamics: Principles & Practices
Program Starts June 3
Fast Track BEP Certification Training Course
for Business Energy Professionals
Program Starts June 3
Smart Metering, Load Profiling & Demand Response
Program Starts June 4
Energy Auditing Fundamentals
Program Starts June 4

The content of AEE's professional distance learning programs will be as comprehensive as that of similar live seminars offered by AEE. State-of-the-art teleconferencing allows you to ask questions, get live answers, and interact with both the instructor and your classmates -- all in real time, using your own computer and a phone. Upon completion of the program, you will receive a certificate of completion from the Association of Energy Engineers showing your continuing education credit.
Realtime distance learning programs offer a great solution for busy professionals who need to stay up to speed on the latest solutions for their facilities, but who prefer to minimize both travel costs and time away from the office. For information on all of AEE's realtime distance learning seminars, visit www.aeeprograms.com/realtime.


---


[Click Banner To Learn More]
[Home Page] [The Automator] [About] [Subscribe ] [Contact Us]