---
Life Cycle Costing and Intelligent Buildings 2013
CABA is launching its Landmark Research Study, "Life Cycle Costing and Intelligent Buildings" (LCCIB) and Frost & Sullivan was selected by the Steering Committee to undertake the research. The research promises to deliver detailed outcomes including international and North American case studies identifying what works with LCC and what needs to be fixed.

Currently confirmed for this research project are: Cadillac Fairview Corporation Limited, Hydro One Networks, Hydro-Québec, Honeywell, Johnson Controls, Ingersoll Rand/Trane, Legrand/WattStopper, Microsoft Corporation, Philips, Siemens Industry, Inc., and The Siemon Company. You may download a copy of the "Life Cycle Costing and Intelligent Buildings" prospectus, Frost & Sullivan's PowerPoint presentation and recorded webinar at: http://www.caba.org/research/projects/life-cycle-costing.
The purpose of the "Life Cycle Costing and Intelligent Buildings" collaborative landmark research study is to understand the issues and inconsistencies associated with adopting a sound LCC method as a prerequisite for investing in intelligent building solutions. The imperfections and redundancies associated with various aspects of current LCC processes needs to be identified, rectified and harmonized to the best potential to make its incorporation simpler, understandable and more commonplace.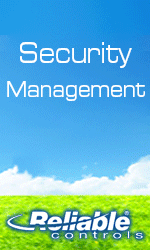 The final "Life Cycle Costing and Intelligent Buildings" report will be given to end-users and, therefore, many of the Steering Committee members are including case studies. This would be similar to the CABA "Convergence of Green and Intelligent Buildings" research, which had 12 case studies and has been distributed to 2,000+ industry professionals. You can still download this Report at: www.CABA.org/brightgreen.
Organizations can participate in this CABA Landmark Research Study for as low as $5K. For more information on how you and your organization can participate, please contact George Grimes, CABA's Business Development Manager, at: Grimes@CABA.org


---


[Click Banner To Learn More]
[Home Page] [The Automator] [About] [Subscribe ] [Contact Us]