---
Distech Controls Presents Corporate Social Responsibility Program

"Building Our Future" initiative to support key pillars in community

[Brossard, QC, April 29, 2014] - Distech Controls, an innovation leader in energy management solutions, today announced its "Building Our Future" initiative, supporting the company's corporate social responsibility program. As part of this initiative, Distech Controls will contribute to several organizations, based on four pillars representing issues close to the company: youth, the environment, health, and performance. Contributions will be made both financially and via the participation of Distech Controls' employees.
Founded in 1995, the vision of Distech Controls was to deliver innovative solutions for greener buildings through a passion for innovation, quality, customer satisfaction, and sustainability. Along with the company's impressive growth internationally since that time, this passion has remained steadfast. The "Building Our Future" initiative therefore marks an opportunity for Distech Controls to further elevate and demonstrate its corporate vision. To begin, it is undeniable that sustainability is at the very core of Distech Controls. This focus on the future and growth is a natural link with youth, and therefore the basis of the company's commitment to the next generation.
This dedication was also behind the founding vision of Distech Controls, which was to create a greener world. From the company's products and services, to its global headquarters, to its community involvement: the environment remains a fundamental pillar to the business.
Internally, Distech Controls has always highly valued the wellbeing of its employees. The company offers its team a number of advantages such as a gym, a fresh fruit program, flex hours, and bright, open offices. Through the "Building Our Future program, this focus will now extend to Distech Controls' community, through the company's support of health programs as a whole.
Finally, one of the values that helped to drive the company is that of perseverance. Each and every employee at Distech Controls understands the importance of continuously striving to be one's best, both individually and as part of a team. It was with this dedication in mind that Distech Controls decided to, once again, extend into the community and invest in performance and athletics initiatives.
In order to support these causes, Distech Controls has selected several relevant organizations. In 2014, the company is proud to announce its support of the following charities: Dr. Clown (by Jovia), Sun Youth Organization, the Canadian Cancer Society, The Nature Conservancy, and the Canadian Olympic Foundation as a GMP Future Olympians Fund Platinum Donor.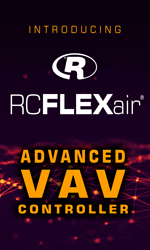 "We are a company whose values are based on passion," said Etienne Veilleux, President and CEO of Distech Controls. "Since its inception, Distech Controls has been governed by our core values. They define the character of the company and guide our decisions. These values help to outline the future that we hope to build via our own business practices, as well as our community involvement," added Veilleux.
Additional information will be made available by Distech Controls over the coming months. The company encourages those interested to follow the program's progress on its Facebook page, as well as its website.

About Distech Controls:
An innovation leader in energy management solutions, Distech Controls provides unique building management technologies and services that optimize energy efficiency and comfort in buildings, all the while reducing operating costs. We deliver innovative solutions for greener buildings through our passion for innovation, quality, customer satisfaction, and sustainability. Distech Controls serves multiple market segments through its worldwide business divisions, service offices and a superior network of Authorized Partners. www.distech-controls.com
---


[Click Banner To Learn More]
[Home Page] [The Automator] [About] [Subscribe ] [Contact Us]