---
Young people learn the basics of industrial automation at the USA Science & Engineering Festival, held last week in Washington, DC
Research Triangle Park, North Carolina, USA (1 May 2014) – Representatives and volunteer members of the International Society of Automation (ISA) and its umbrella organization, The Automation Federation, demonstrated fundamental processes of industrial automation to young people at the third USA Science & Engineering Festival, conducted 25-27 April 2014 in Washington, DC.

More than 325,000 people—mostly primary and secondary students and their families—attended the event, America's only national science festival, at the Walter E. Washington Convention Center. This year's festival marked the largest event ever in the history of the city's convention center.

The USA Science & Engineering Festival plays an important role in encouraging young people to pursue learning in science, technology, engineering and mathematics (STEM) and in expanding awareness about the virtues of STEM-related career fields, including automation.

Through their participation and exhibition at the festival and other events like it, ISA and the Automation Federation broaden awareness and understanding of the automation field—a foundational step in cultivating the next generation of automation professionals.

The goal of the Automation Federation/ISA exhibit at the festival was to demonstrate the measurement and control of temperature, a critical process in automation and advanced manufacturing. Young children marveled at how handheld infrared thermometers instantly detected the temperature on the surface of their skin. Older students, particularly those in middle school and high school, and their family members were drawn to a lab set up at the exhibit that demonstrated how to set a target temperature and utilize sensors and a controller to monitor and adjust actual temperature within the target range.

More than 500 science and engineering corporations were represented at the festival, which spanned five sprawling exhibit halls. The event provided more than 3,000 hands-on activities for all ages across 16 different exhibit pavilions, such as Astronomy and Space Exploration, Earth Sciences, Health and Medicine, and Sustainability. Visitors could attend more than 150 stage shows, including music, magic and comedy performances, a career and college fair for high-school students, and a book fair with over 25 featured authors.

About the USA Science & Engineering Festival
The USA Science & Engineering Festival is the country's only national science festival. It was developed to increase public awareness about the importance of science and to encourage youth to pursue careers in science and engineering by celebrating science in much the same way we celebrate Hollywood celebrities, professional athletes and pop stars. Lockheed Martin is the founding and presenting sponsor of the Festival, a grassroots collaboration of more than 1,000 of the leading science and engineering organizations. For more information, visit www.usasciencefestival.org, connect with the Festival on Facebook, and follow us on Twitter @USAScienceFest.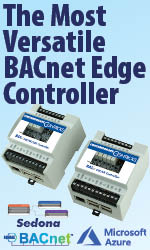 About ISA
Founded in 1945, the International Society of Automation (www.isa.org) is a leading, global, nonprofit organization that is setting the standard for automation by helping over 30,000 worldwide members and other professionals solve difficult technical problems, while enhancing their leadership and personal career capabilities. Based in Research Triangle Park, North Carolina, ISA develops standards; certifies industry professionals; provides education and training; publishes books and technical articles; and hosts conferences and exhibitions for automation professionals. ISA is the founding sponsor of The Automation Federation (www.automationfederation.org).

About the Automation Federation
The Automation Federation is a global umbrella organization of sixteen (16) member organizations and six working groups engaged in automation activities. The Automation Federation enables its members to more effectively fulfill their missions, advance the science and engineering of automation technologies and applications, and develop the workforce needed to capitalize on the benefits of automation. The Automation Federation is the "Voice of Automation." For more information about the Automation Federation, visit www.automationfederation.org.


---


[Click Banner To Learn More]
[Home Page] [The Automator] [About] [Subscribe ] [Contact Us]