---
OpenADR Alliance Announces Availability of Over 50 Certified Products

Growth signifies global market adoption and commitment to the 2.0a and 2.0b profiles

MORGAN HILL, Calif., May 20, 2014: The OpenADR Alliance, a nonprofit corporation created to foster the development, adoption, and compliance of the Open Automated Demand Response (OpenADR) Smart Grid standard,today announced there are now over 50 certified products conforming to the 2.0a and 2.0b Profile Specifications, signifying a growing global ecosystem.

Navigant Research forecasts that global spending on automated demand response (ADR) will grow from $13 million in 2014 to more than $185 million in 2023. The market opportunity is further bolstered by data provided by the U.S. Department of Energy, which states that many of the 99 Smart Grid projects developed through the Smart Grid Investment Grant Program (a partnership between DOE and electricity companies) are using some form of demand response (DR) program, helping utilities maintain grid reliability, while providing customers with DR enabled products delivering enhanced energy efficiency.

"The increasing availability of OpenADR 2.0 certified products is a clear indicator of how effectively the OpenADR standard addresses the market need for demand response programs," said Barry Haaser, managing director, OpenADR Alliance. "Our 100 members understand the value that certified products deliver to their customers and the ability to sell them to a broader range of customers."

International support for the OpenADR standard was advanced by the recent action of the International Electrotechnical Commission (IEC), which approved the OpenADR 2.0b Profile Specification as a publicly available specification – (PAS) IEC/PAS 62746-10-1 – to be the foundation of a new commission standard to be developed. Additional work is underway within the IEC to address compatibility with the Common Information Model (CIM). The OpenADR 2.0a and 2.0b Profile Specifications have also been added to the SGIP Catalog of Standards, a valuable resource for utilities, manufacturers, regulators, consumers, and other Smart Grid stakeholders seeking acceptable industry standards.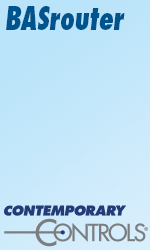 More on OpenADR
The OpenADR 2.0a profile specification, released in August 2012, supports the simplest devices installed in commercial, industrial and residential environments to enable broad-based and completely automated participation in DR events. The OpenADR 2.0b profile specification is designed for more sophisticated devices supporting most DR services and markets. It includes flexible reporting capabilities for past, current and future data reports. Utilities and system operators worldwide are supporting the feature-rich OpenADR 2.0b profile specification, which delivers flexibility and standardization of interactions for residential, commercial and industrial customers. There are currently no plans in place to develop a future Profile Specification however if a need arises for extensions in the future, the OpenADR Alliance is committed to making those extensions backward compatible with the current profiles.

About the OpenADR Alliance
The OpenADR Alliance fosters the development, adoption, and compliance of the Open Automated Demand Response (OpenADR) standard through collaboration, education, training, testing, and certification. The OpenADR Alliance is open to all interested stakeholders interested in accelerating the adoption of the OpenADR standard for price and reliability-based demand response. More information can be obtained at http://www.openadr.org/



---


[Click Banner To Learn More]
[Home Page] [The Automator] [About] [Subscribe ] [Contact Us]