---
InsideIQ Building Automation Alliance Firms Showcase Technological Expertise
Three Companies Implement Technology Solutions for Customers, Manufacturer
ROCKFORD, Ill. — May 22, 2014 — Three InsideIQ Building Automation Alliance member firms, Utah Yamas Controls, Control Technologies and CCI Automated Technologies, adeptly apply technology to resolve facility management and operations challenges. These three firms have demonstrated their technological expertise through the implementation and application of a variety of technologies on behalf of customers and manufacturers. An international alliance of independent building automation contractors, InsideIQ firms employ advanced technology solutions for effective facility management.
Utah Yamas Controls has extensive expertise and experience with integrated building management systems (BMS). The company offers customer-focused solutions for BMS, security, and energy services from offices in Utah, Idaho, and Nevada and is a leading independent field office and distributor for Schneider Electric in the U. S.
In 2010, Schneider Electric invited Utah Yamas Controls to join a preliminary design team tasked with defining the features and functions of the company's next-generation, integrated BMS. Schneider also asked Utah Yamas to participate in beta training for the building-block applications designed to power the new system. As a result, Utah Yamas gained ground-up experience with Schneider Electric's new SmartStruxure integrated BMS that offers anytime/anywhere access and backward compatibility. Since 2011, Utah Yamas Controls has implemented the SmartStruxure solution at more than 200 projects ranging from entire school districts to government and commercial properties.
The Los Angeles office of Control Technologies Inc., an InsideIQ member with additional locations in Massachusetts, New Hampshire, New York and Vermont, was challenged to find energy savings for Constellation Place, a 35 story office building in Century City, California. The building, containing nearly 800,000 rentable square feet, was already very efficient, and included advanced technological features such as fuel cells and a solar power array as well as Leadership in Energy and Environmental Design (LEED) Gold Certification (Existing Buildings, Operations and Maintenance).
In a joint effort, Control Technologies partnered up with Enerliance in implementing LOBOS, an intelligent heating, ventilation and air conditioning (HVAC) optimization software developed by Enerliance, while utilizing the existing Schneider Electric DDC control system to drive each application. In addition, Control Technologies re-programmed and re-commissioned the chilled water central plant, added variable pumping sequences for the primary and condenser water systems and optimized the floor air handing systems for maximum efficiency. As a result, Constellation Place experienced an average reduction of 30 to 50 percent in central plant daytime load, or from 0.34 to 0.65 kilowatts per ton on most days, compared to 00.80 to more than 1.0 kilowatts per ton prior to the project. Partial nighttime loads have consistently improved by 50 percent or more as well.
CCI Automated Technologies, an innovative, full service systems integration company based in Seattle and with offices in Alaska, Arizona and Oregon, developed and installs Desktop Duress, a software-based security alarm notification system. The Desktop Duress software is loaded on a standard PC and users trigger a duress alarm by simply clicking on an icon in the system tray or hitting a "hot key" combination on a keyboard. Alarms use the network infrastructure to communicate back to the host system.
The ability to respond quickly to an emergency is essential to a successful response plan, so security departments need to know when and where an emergency event occurs. Traditionally, this type of notification called for deploying duress buttons throughout a facility, which can become a costly endeavor. With hardwired systems, each button must be individually cabled to a control panel and its location is fixed for the duration of its lifespan. A change in the layout of a few desks can result in the need for new cabling. As the use of a space changes over time, these buttons are often abandoned and rarely replaced. Wireless solutions offer more flexibility, but create the additional cost of transmitters and receivers. When hundreds of buttons are needed, the expense can quickly add up.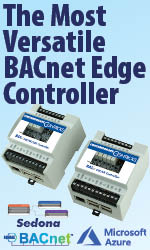 By eliminating the need for cabling, Desktop Duress enables facilities to start to see savings on systems with as few as twenty duress buttons. Additionally, as environments change, new buttons can be added by installing a piece of software and be fully functional in a matter of minutes. Desktop Duress is built upon DSX Access Systems' open architecture integration platform Soft I/O. By leveraging the power of WinDSX's robust alarm monitoring capabilities, Desktop Duress can be installed on thousands of computers and be easily monitored at a central control center.
"InsideIQ member firms are technology leaders in the industry, as demonstrated by these examples," said Frank Rotello, president of the InsideIQ Building Automation Alliance. "Whether developing technology to solve a client problem, applying new technologies to projects or advising major automation companies on the design of new products, InsideIQ firms are at the forefront of innovation in the building automation industry."
About InsideIQ
InsideIQ Building Automation Alliance is an organization comprised of independent commercial building and facility automation companies representing common automation and security system platforms. Our member firms across North America, Europe and Australia share best practices among more than 5,200 employees at over 110 locations. Members specialize in the design and implementation of facilities and process control systems, systems integration, enterprise security systems, facilities maintenance services, energy services, and the representation of other value-added products and services. The largest independent organization of its kind, InsideIQ member companies provide consistent applications, coordination, and support for commercial facility owners. More information is available online at www.insideiq.org.



---


[Click Banner To Learn More]
[Home Page] [The Automator] [About] [Subscribe ] [Contact Us]