---
Legrand Simplifies Human Centric Lighting with New Wattstopper Tunable Lighting Solutions

Family of products includes advanced tunable light engines, accompanying color control switches and touchscreens, and system flexibility with multiple control options.

PHILADELPHIA, MAY 9, 2017, LIGHTFAIR INTERNATIONAL – Today, Legrand, North & Central America and its Eliot Program unveiled its line of Wattstopper Human Centric Lighting (HCL) solutions at LIGHTFAIR International 2017 in Booth # 1841. Products include a range of advanced tunable light engines and accompanying color control switches for the highest quality tunable light available in the industry. The combination of Wattstopper lighting controls and sophisticated tunable light LED driver technology from Lumenetix® delivers advanced lighting systems that are easy to design, install, and control.

Delivering Industry-Leading Quality of Light
With new Blanco and Lumenetix araya5® logic modules, Legrand offers fixture manufacturers and lighting professionals utmost flexibility with a range of light engine choices and multiple control options including 0-10V, DMX, and Digital Lighting Management (DLM) in either zone- or fixture-based configurations.

Digital Lighting Management
The combination of leading light engines with DLM control brings a new level of simplicity and speed to tunable lighting projects throughout the design, installation, and building maintenance phases. Pairing our light engines with DLM ensures the intuitive controls and easy code compliance that are synonymous with the platform.

Also launching are DLM HCL Lighting Management Switches and interfaces that provide sleek, easy, and intuitive CCT control of fixtures enabled with Blanco and araya5. These switches can be used separately or together for full customization of color temperature.
Architectural Dimming Platform
Blanco and araya5 logic modules can also be controlled by a variety of Equinox touchscreens and a mobile device app from the Wattstopper architectural dimming platform. Control options for this platform include 0-10V or DMX.

Using the Commercial Equinox User Interface on these touchscreens and app makes it even simpler to control lighting, including dynamic white and color temperature applications. The interface features intuitive controls and navigation, and the UI also provides unlimited options for designing a lighting scene or personalized control scenario that adapt to the needs of the space. Technicians can add customer programming, one-button scenes, and other software elements to create the ideal lighting experience with Design Center commissioning software.

Legrand Eliot Program
New capabilities in Wattstopper HCL solutions tie to the larger context of Legrand's Eliot (Electricity + IoT) program in North America. Eliot is a global Legrand IoT program that brings together Legrand's worldwide expertise to advance connectivity and intelligence in the built environment, mobilize Legrand's capabilities around the world, and speed development of Legrand connected devices wherever the Internet of Things can enhance value for all users.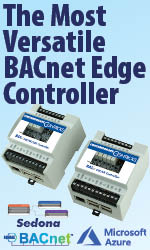 Products, systems, and services under Legrand's Eliot program, including DLM, adhere to three important principles:

The products and solutions must enhance value by simplifying usage, facilitating maintenance, and/or personalizing the experience for users and professionals.
They must be intuitive and easy to install and operate, which is part of Legrand's DNA.
And finally, they must respect the user. Consistent with Legrand values, Eliot products, systems, and services will preserve the confidentiality of user's data.
These critical principles shape how Legrand is approaching innovation under the Eliot program.

For more information on Eliot, visit legrand.us/eliot.

To learn more about Wattstopper lighting control solutions, please visit the team at Booth # 1841.

About Wattstopper

Wattstopper, a product line of Legrand, offers the most comprehensive line of simple, scalable, and flexible energy-efficient lighting controls and solutions for commercial and residential applications. The Wattstopper range of products, programs, and services has been helping customers save energy, meet green initiatives, and comply with energy codes for more than 30 years. www.legrand.us/wattstopper.


---


[Click Banner To Learn More]
[Home Page] [The Automator] [About] [Subscribe ] [Contact Us]