---
Advancements in Wattstopper® Digital Lighting Management Provides Foundation for Smart Lighting Innovation

Capabilities in wireless and Human Centric Lighting solutions meet new requirements in IoT and advanced digital lighting applications.

PHILADELPHIA, MAY 11, 2017, LIGHTFAIR INTERNATIONAL – Legrand, North & Central America and its Eliot Program unveil new capabilities to the industry's most powerful and easy-to-use lighting controls platform at LIGHTFAIR International 2017 in Booth #1841. The latest solutions and capabilities in the areas of hardware, software, and services for Wattstopper Digital Lighting Management (DLM) provide a foundation for smart lighting innovation in areas of Human Centric Lighting (HCL), wireless control, and user experience.

The DLM platform, created with a simple building block architecture, provides the utmost design and installation flexibility for any size project. Going beyond energy code compliance, DLM is meeting current and future lighting needs by focusing on improving the experience in critical areas of the project journey from design, mobilization, installation, and first use.

Taking the Complexity Out of Human Centric Lighting
Human Centric Lighting, lighting that is designed and applied to benefit the well-being of people, is taking the lighting industry by storm. Legrand's new line of Wattstopper HCL Solutions integrates seamlessly with DLM, ensuring simple, intuitive control, and easy code compliance.

Blanco and Lumenetix® araya5® logic modules and LED arrays enable fixtures to deliver the highest quality and most natural tunable lighting available. Blanco modules are available in a two-channel solution that combines precision dimming with tunable white. It is also offered in a three-channel solution that adjusts corrected color temperature (CCT) along the blackbody curve to precisely replicate natural daylight. araya5 mixes five colors for advanced tunable color at an industry-leading range of color temperatures.

For easy and intuitive CCT control of these enabled fixtures, Legrand introduced two DLM Lighting Management Switches that can work together or separately. The preset switch is perfect for applications where customized, scene-based color temperatures are desired, while the schedule switch enables automatic daylight cycling, replicating the natural sunrise and sunset cycle based on a building's geographic location. DLM's Plug n' Go™ automatic configuration ensures these switches control the CCT channel right out of the box, without any setup or commissioning.

Cutting-Edge Wireless Solution and Services
A wireless lighting control system has its advantages – it simplifies installation and lowers labor costs caused by wiring issues, and provides greater design flexibility. In this area, Legrand is showcasing the new Wireless DLM platform that offers all of these benefits and more, including providing the most advanced security measures of any wireless lighting system in the industry.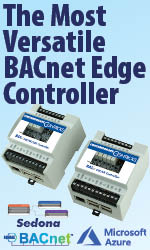 Leveraging existing DLM room architecture, the solution features a wireless mesh network bridge to seamlessly network DLM rooms together without the need for MS/TP wiring. The introduction of the wireless bridge ushers DLM into the IoT spotlight with support for open standards, IPv6 communication, and secure, trusted hardware chips with AES 128 bit security keys. Wireless DLM will bring together a level of simplicity, scalability, and security that is unparalleled in the market, along with flexibility to interoperate with third-party building systems and cloud platforms, making it simple to upgrade to a smart high performance building.

Legrand Eliot Program
New smart lighting and wireless capabilities in Wattstopper DLM tie to the larger context of Legrand's Eliot (Electricity + IoT) program in North America. Eliot is a global Legrand IoT program that brings together Legrand's worldwide expertise to advance connectivity and intelligence in the built environment, mobilize Legrand's capabilities around the world, andspeed development of Legrand connected devices wherever the Internet of Things can enhance value for all users.

Products, systems, and services under Legrand's Eliot program adhere to three important principles:

The products and solutions must enhance value by simplifying usage, facilitating maintenance, and/or personalizing the experience for users and professionals.
They must be intuitive and easy to install and operate, which is part of Legrand's DNA.
And finally, they must respect the user. Consistent with Legrand values, Eliot products, systems and services will preserve the confidentiality of user's data.
These critical principles shape how Legrand is approaching innovation under the Eliot program.

For more information on Eliot, visit legrand.us/eliot.

To learn more about Wattstopper lighting control solutions, please visit www.legrand.us/wattstopper.


---


[Click Banner To Learn More]
[Home Page] [The Automator] [About] [Subscribe ] [Contact Us]