---
Honeywell Launches Outcome Based Service
A Cloud-based connected building service designed to optimize facility maintenance and management
· New service draws from the collective power of Internet of Things technologies,
mobile applications and Honeywell's service engineers

· Smart suite of services taps building connectivity to prioritize maintenance activities
to promote optimal facility performance and bottom-line benefits

ATLANTA, May 16, 2017 – Honeywell (NYSE: HON) today introduced a new cloud-enabled building management service that helps prioritize building maintenance activities where they can have the most impact on overall building performance.
Combining advanced automation and data analytics, Outcome Based Service enables Honeywell service engineers to assess and scrutinize building assets around the clock, promoting the identification of anomalies and misconfigurations earlier than traditional maintenance and helping save time and money.
Without close monitoring, energy consumption can drift by up to 7 percent annually. The service taps building connectivity and sensors with the goal of ensuring that building equipment is performing at its best. Results from early pilot deployments have shown it can help organizations cut energy spend while cutting reactive service calls.
Outcome Based Service is the latest addition to Honeywell's Connected Services portfolio of technologies that draw on Honeywell Building Solutions' domain knowledge and experience and use building connectivity effectively to improve facility performance, including overall comfort and energy usage.
At the core of the latest offerings is Honeywell's Internet of Things (IoT) platform, Sentience™, a platform that delivers robust and secure IoT and big data capabilities for all of Honeywell's connected solutions, demonstrating Honeywell's vision for its overarching software platform and ecosystem.
Using diagnostic tools and Honeywell's network of localized technicians, the service focuses on targeted interventions to help facilities more easily identify building problems and improvement opportunities that can drive energy savings along with operational and comfort improvements.
Outcome Based Service provides actionable insights in five key areas:
· Real-Time Analytics – Honeywell's analytics platform analyzes facility data in real time to find issues faster, improving performance and efficiency, and often decreasing maintenance time.
· Dynamic Tasking – Instead of carrying out routine scheduled inspections, analytics can help prioritize maintenance to focus efforts on higher-impact activities that mitigate downtime risks and improve operational efficiencies.
· Performance Dashboards and Reports – Provides an easy-to-use, cloud-based interface to monitor building performance against an organization's Key Performance Indicators. The cloud data can be readily accessible for all levels within an organization, with specifiable access privileges.
· Lifecycle Management – Offers an actionable roadmap with more predictable costs to keep applicable systems current and IT-compliant, and provides more efficient virus and patch update delivery.
· Continuous Service Improvement – Conducts systematic reviews to promote the prevention and eradication of problems, reducing the risk of critical incidents and downtime through root-cause analysis of reactive faults and establishing new analytics rules to more readily find future problems.
Outcome Based Service will be available in May 2017. For more information, visit https://buildingsolutions.honeywell.com/OutcomeBasedService.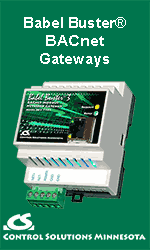 Honeywell's Connected Services Portfolio
Outcome Based Service is the latest addition to Honeywell Building Solutions' growing Connected Services portfolio, which leverages the connectivity of buildings to improve how they operate and the experiences they offer for those who visit and work within them. In addition, the Connected Services portfolio — which draws from the collective power of IoT technologies, cloud applications and the deep domain experience of Honeywell's service engineers — also includes the Honeywell Vector Occupant app for improving occupant experiences and Honeywell Pulse™ for Connected Buildings, an app that forges a real-time link between facility and engineering staff and their buildings to help boost productivity and performance.

About Honeywell Home and Building Technologies
Honeywell Building Solutions is a part of Honeywell Home and Building Technologies (HBT), a global business with more than 44,000 employees worldwide. HBT is a leader in the Internet of Things (IoT) and creates products, software and technologies found in more than 150 million homes and 10 million buildings worldwide. We help homeowners stay connected and in control of their comfort, security and energy use. Commercial building owners and occupants use our technologies to ensure their facilities are safe, energy efficient, sustainable and productive. Our advanced metering hardware and software solutions help electricity, gas and water providers supply customers and communities more efficiently. For more news and information on Honeywell Home and Building Technologies, please visit http://www.honeywell.com/newsroom.

Honeywell (www.honeywell.com) is a Fortune 100 software-industrial company that delivers industry specific solutions that include aerospace and automotive products and services; control technologies for buildings, homes, and industry; and performance materials globally. Our technologies help everything from aircraft, cars, homes and buildings, manufacturing plants, supply chains, and workers become more connected to make our world smarter, safer, and more sustainable. For more news and information on Honeywell, please visit www.honeywell.com/newsroom.

---

[Click Banner To Learn More]
[Home Page] [The Automator] [About] [Subscribe ] [Contact Us]