---
IoT-Ready AllianceTM Introduces First Internet of Things Interface Specification

- Enabling Future-proof Buildings

San Ramon, Calif., May 3, 2018 - Marking its one-year anniversary, the IoT-Ready AllianceTM introduces its first specification, The IoT-ReadyTM Interface Specification V1.0. The Specification defines a socket that allows any type of Internet of Things (IoT) sensor or control module to connect seamlessly to a luminaire or other building system. The standard is network-protocol independent, which enables IoT-Ready™-compliant products to utilise any networking protocol, either wired or wireless and is suitable for all LED lighting and building control networks.

Key Benefits of Adopting the IoT-ReadyTM Standard
Specifies all interface elements: mechanical, electrical and software
Provides a complete family of interoperable solutions to Smart Building IoT interface problems
Allows in-field retrofit, replacements and upgrades without disassembly
Specification is developed under a Royalty-free license
Works with any network protocol including Thread, BLE, ZigBee, Z-Wave, Wi-Fi, IP/Ethernet etc.
Is backwards compatible with legacy lighting controls
Can be implemented with traditional lighting controls until IoT is needed
Provides a low-cost option to future-proof luminaires or other system components in buildings
Suitable for a range of applications, from simple low-cost lighting control to high-end IoT sensing
Alliance co-founders Tridonic and Enlighted are announcing their first products based on the new Specification at Lightfair International in Chicago, Ill. from May 8-10, 2018. In booth #233 (IoT Pavilion), Tridonic will be showcasing the first IoT-ReadyTM LED driver interacting with several systems such as its net4more and including Enlighted's IoT Solution for smart buildings. Enlighted will be presenting the Enlighted Sensor based on the new standard in booth #412 (Intelligent Lighting Pavilion). Both the Tridonic IoT-ReadyTM LED driver and Enlighted IoT-ReadyTM sensor are available for purchase.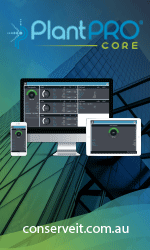 You are cordially invited to join Enlighted at its booth #412 (Intelligent Lighting Pavilion) to 'Toast the IoT-Ready Alliance" on Tuesday, May 8 from 9:30 to 11:30 a.m. Also on Wednesday, May 9, join Tridonic from 5:00 to 6:00 p.m. for drinks and a 'Toast to the IoT-Ready Alliance' at their booth #233 (IoT Pavilion).

IoT-Ready AllianceTM member companies have access to specifications. They gain early insight into new channels and markets as well as collaborate openly with a range of forward-thinking smart lighting and IoT companies. The result is industry-leading technology standardization that enables the Internet of Things. For more information or to join, visit: www.iot-ready.org

ABOUT THE IOT-READY ALLIANCETM
IoT-Ready™ is an alliance of leading lighting, building management, and Internet of Things (IoT) companies and organizations that are creating a common standard for IoT-enabled lighting fixtures. This standard will ensure all new LED lighting fixtures can be shipped with a standard socket to easily add intelligent IoT sensors to the fixture after the fixture has been installed.
---

[Click Banner To Learn More]
[Home Page] [The Automator] [About] [Subscribe ] [Contact Us]