---
Intelligent technology is for humans, not real estate
We're getting close to the Nordic Smart Building Convention D-Day June 6-7 (https://nordicsmartbuilding.fi/). Before we open the doors and let you enjoy the highly curated agenda, I'd like start a conversation about the reasons behind the agenda as hype alone isn't reason enough for us.

I recently visited a smart building with a smart access system that was designed to keep unauthorized personnel out but ended up keeping the authorized personnel out as well. Though we can bet our future is all about intelligent automatized systems, we aren't there yet, not even close. Even the famous The Edge in Amsterdam struggles when it comes to being smart for its tenants, with issues like habitant engagement and data utilization (http://www.bbc.com/news/technology-35746647).

There clearly is a barrier between planning smart and being smart. Crossing that barrier with the help of pioneers is where our agenda comes in.

Understand the value and you understand the business

You can save a pretty penny by optimizing building energy consumption, basically honing the old value, but the big money comes with creating new value. That elusive "new value" is all about moving from squared value to service value. In short: it's not about how fancy your set of walls and floors are, it's about the services you can provide within them. We're reconstructing our buildings into platforms and services.

Talking all about the transition in his Opening Keynote Speech is Dr. Arto Huuskonen, the Director of Digitalization for SRV Construction company. (https://nordicsmartbuilding.fi/program/)

We've somewhat successfully been able to transition from human-to-human services to machine-to-human services in buildings. It meant a major drop in quality of service but the saved money meant a competitive price which has been enough to make up for the difference. But tenant values, and the general human values, have been shifting and that competitive price no longer trumps all: people want health, comfort & ease and are willing to pay for it.

To answer the demand we need to complete our transition and create buildings that understand humans - anticipatory and humane service above all.

Dr. Lawrence Ampofo, the Director & Founder of Digital Mindfulness and Semantica Research will by joining the June event with a keynote "Smart Environments for Humans" tackling that issue of operating on a machine vs. human level. (https://nordicsmartbuilding.fi/program/)

The result is an agile and empathic building. Reading the tenant's discomfort, listening to their reasons and answering on the spot: Actions aren't always needed, it's enough that someone's listening. The new value it unlocks is a significantly more productive, efficient and happy human. There lies the end value of a smart building: humans, after all, are your company.

Even when the value of a smart building is obvious, how to build it isn't.
With real estate we've gotten some great first case studies with Castellum AB's determined digitalization in the residential RE market, Kesko's new HQ in Smart Kalasatama, which is designed with and for the users, and the new Google HQ in Silicon valley lead by BIG and Daniel Sundlin.

Nordic construction companies Skanska and SRV aren't far behind with constant efforts to build service platforms rather than plain buildings and improve operational efficiency and on site safety with digital tools.

We're bringing them all on stage to give us a clear path from idea to realisation with the perspectives of business models, added value and human centricity.

The larger the organization the slower the change; smart city initiatives have been popping up but the work to be done is tremendous. While many of us get to concentrate on creating something smart from scratch, cities are forced to build something smart out of something dumb: The questions of retrofitting and repurposing are at the very top their list. Looking for an answer I stumbled onto an unlikely solutions: Telecom companies. They have a business proposition that is both a great example of utilizing unexpected business opportunities and creating services that are a sort of win-win situation. The conversation around Telecom Sensing-as-a-Service business is new and has only scratched the surface (https://propmodo.com/telecoms-provide-sensing-service-smart-cities/). We wanted the full lowdown on it and are bringing on stage Nokia, Verizon Enterprise Solutions and Helsinki city to debate it out: Does it deliver everything promised and will the added value be worth the price?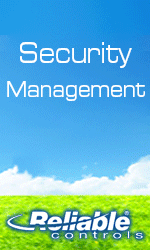 Digitalization is an investment and we can't afford to miss out on the value that is created in positive tech-human interaction. What we need are concrete steps from here to smart digitalization and we're dedicated to giving you exactly that.

Remember to sign up for our newsletter at our site to keep up with the industry's and the event's most interesting developments. See you in June!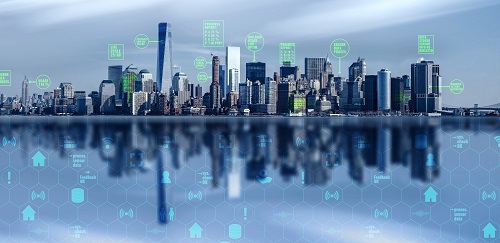 Isla Vainio:
Isla Vainio holds a Bachelor of Design degree from Lahti Institute of Design. She has worked as a teacher, a tutor and a producer in a variety of industries. She uses her background in creating study programs and predicting trends in building seminar agendas, offering valuable learnings for both the audience and the speakers.

Isla has worked as an Industry Pioneer Scout for HUB13 event production company since early 2017. Her work focuses on cultural progress and futures research. She believes in change through authentic communication and compelling factual stories.

---
[Home Page] [The Automator] [About] [Subscribe ] [Contact Us]