---
Tridium announces Best New Product and Innovator of the Year award winners at the 2018 Niagara Summit
Tyrrell Products awarded Best New Product for Echo Driver for Niagara and HVAC Concepts named Innovator of the Year for the Banana Room Controls project

Richmond, Va., May 15, 2018 — At the closing reception for the 2018 Niagara Summit in New Orleans, Tridium president and general manager, Jim Bland, announced the winners for the Best New Product and Innovator of the Year awards.

Tyrrell Products' new Echo Driver for Niagara claimed the "Best New Product" award – a category featuring products that interface with or are built on the Niagara Framework. HVAC Concepts was named Innovator of the Year for its creative use of Niagara for the Banana Room Controls project.

Echo Driver for Niagara integrates Amazon's Alexa, an intelligent personal assistant with voice processing technology, with Niagara, allowing access to any Niagara-based automation system through voice. Through voice commands, users can switch devices on or off, control the temperature, open and close blinds and much more.

HVAC Concepts gave a major fresh produce warehousing and distribution company real-time visibility and tighter control to the fruit ripening process. Using the Niagara Framework, they were able to control the level of ethylene gas and ripening room temperatures with absolute precision, allowing them to deliver bananas to grocery stores that are as ripe as if they'd just been picked from the tree.

Nominations for the award were open to any product or innovation introduced since the previous Niagara Summit, held in 2016.

Finalists for the awards were chosen from submissions to Tridium and selected by an advisory panel of Niagara community members and industry experts. The winning entries were chosen by the Niagara community through a voting system housed in the Niagara Summit event app. Additional finalists for the awards included:

Innovator of the Year
Africa Health Institute
energyIQ
Facility Solutions Group (FSG)
Northstate Technology Solutions

Best New Product
Lynxspring
Conserve It Pty Ltd
Cochrane Supply and Engineering
Activelogix, LLC

The biennial Niagara Summit was held April 15-17 at the Hyatt Regency New Orleans. You may find more information about the Summit at www.NiagaraSummit.com and by following @TridiumInc.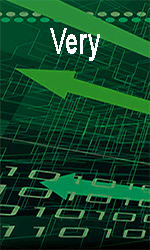 About the Niagara Summit:
The Niagara Summit is where the Niagara community comes together to exchange ideas, make connections, gain valuable insight into industry trends and help shape the future of the Niagara platform. The biennial event gives developers, programmers, building owners, engineers and executives a chance to sit down in the same room and share their thoughts on device-to-enterprise applications and automation infrastructure. The Niagara Summit is all about conversation—with forums, presentations and breakout sessions providing opportunity for the community to weigh in. Nowhere will you find a more engaged, more galvanized community of Niagara devotees, working together to bring intelligence and connectivity to the network edge and back. You may register for the Summit at: www.niagarasummit.com

About Tridium:
Tridium is the global leader in open platforms, application software frameworks, automation infrastructure technology, energy management and device-to-enterprise integration solutions. Tridium's configurable software frameworks extend connectivity, integration and interoperability to the millions of devices deployed in the market today and empower manufacturers to develop intelligent equipment systems and smart devices that enable collaboration and communication between the enterprise and edge assets. Tridium platforms allow users to build and manage complex monitoring, control, and automation solutions, including applications for energy management, telecommunications, M2M and smart services building control, facility management, industrial automation, medical equipment and physical security.

The company is an independent business entity of Honeywell International Inc.

More information is available at www.tridium.com.

---


[Click Banner To Learn More]
[Home Page] [The Automator] [About] [Subscribe ] [Contact Us]