---
Project Haystack Organization Publishes Spring 2020 Issue of Connections Magazine
RICHMOND, VIRGINIA – May 12, 2020 – The Project Haystack Organization (www.project-haystack.org), a collaborative community addressing the challenge of utilizing semantic modeling and tagging to streamline the interchange of data among different systems, devices, equipment and software applications, today announced the publication of the seventh issue of their Connections Magazine.

The Connections Magazine Spring 2020 reports on the latest news from the Project Haystack community from around the world and documents how their mission "Making Data Easy to Work With", is addressing one of the most important challenges of the entire building and facilities management industry. Facility owners, operators, managers and service companies recognize that a standardized approach to semantic data modeling is key to overcoming the hurdles related to effectively using the data produced by the built environment. Many of the articles in this issue were written by end users including design consultants, commissioning experts, smart building consultants, property managers and developers – all of whom are demanding smarter, interoperable solutions. This issue also focuses on companies that are responding by providing Haystack-compatible products and solutions.

"Over the past year, Project Haystack has continued developing the expanded and widely accepted standard for semantic modeling methodology and building our tagging libraries for more and more applications. This community-driven, open-source process is engaging companies that work on different facets of specifying and implementation. They understand the importance of making data easy to work with for all," said John Petze, Executive Director of the Project Haystack Organization.

The 68-page Connections Magazine Spring 2020 issue includes 11 contributed articles. The Design Consultant's and Property Manager's View, "Georgia Tech: The Kendeda Building for Innovative Design" was provided by Donny Walker, a Partner at Newcomb & Boyd, who leads their Intelligent Building Systems group, and Shan Arora, the Director of The Kendeda Building for Innovative Sustainable Design at Georgia Tech. Stephen Holicky, a Niagara Product Manager with Tridium, Inc., contributed his article on "Easy Tag-Based Graphics". "Bring Standardized Data Modeling Upfront in Project Commissioning" is an article written by Jamie Lee, Product Manager and Scott Harvey, a National Operations Manager for Siemens Industry Inc., Smart Infrastructure. "Breaking Through Systems Integrators' Tagging Adoption Barriers with a Unique Approach to (Auto) Tagging" is an article contributed by Nick McLellan, a Product Manager with Johnson Controls who is responsible for defining the strategic direction of their Facility Explorer Building Automation System. Other contributing companies include Altura Associates, Charlton Morris, the Pacific Northwest National Laboratory and the Building Intelligence Group, J2 Innovations, Lynxspring, and WideSky, Brian Frank provides an update on Haystack 4, as well.

Project Haystack Working Groups provided updates to their work and as always, there is a section dedicated to Tools for Developers and Integrators, How to Get Involved, a curation of social media about Project Haystack Member Projects, Practices and Products, and a directory of all Project Haystack Members.

In the past six months, the Project Haystack organizations has grown to include four new Associate Member companies: BrainBox AI, KODE Labs, Resolute Building Intelligence and SmartGreen.

"Every building generates heaps of structured and unstructured data. Data quality is no longer a nice to have; but rather, a must," said Marc Petock, Executive Secretary of the Project Haystack Organization. "One of the actions that ensures data quality is Project Haystack data tagging. Haystack tagging allows users to organize information more efficiently by associating pieces of information with tags, keywords and associations. Haystack provides a standards-based, yet flexible, data-tagging methodology that can be used in a wide variety of systems and applications and includes standard equipment models to enable you to define and describe the meaning of data from smart devices in a way that can be easily used by other applications and systems."

Building systems is where the Project Haystack tagging methodology gained traction and adoption, but the Haystack methodology is not just about HVAC, temperature sensors, fans, and meters. The IoT, BIoT and the IIoT are bringing diverse smart devices into high-rise commercial buildings, industrial facilities, universities, homes, factories and agriculture. The Project Haystack tagging methodology is now being deployed in thousands of buildings incorporating millions of square feet globally.

The Project Haystack Connections Magazine Spring 2020 issue is available for download at marketing.project-haystack.org/project-haystack-media/connections-magazine.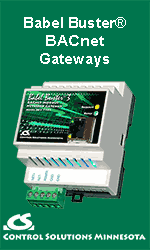 The Project Haystack Organization consists of Founding Member and Board Member companies Conserve It, Intel®, J2 Innovations, Legrand, Lynxspring, Siemens and SkyFoundry, and Associate Member companies Accu-Temp Systems, Altura Associates, BASSG, Bueno Systems, Brainbox AI, BuildingFit, CABA, Energy Management Association, Intellastar, Intelligent Buildings, IoT Warez, KMC Controls, KNX Association, Kodaro, KODE Labs, Resolute Building Intelligence, SmartGreen, Tridium, WideSky and Yorkland Controls, as well as numerous Haystack supporters involved in Working Groups.

About Project Haystack
Since its formation in March of 2011, the Project Haystack Organization, a 501(c) non-profit trade association, has been providing the industry with an open-source, collaborative environment to address the challenge of making data self-describing using semantic modeling, also known as data tagging. The work developed by the Project Haystack member companies and community streamlines the process of managing, presenting and analyzing the vast amount of data produced by smart devices and equipment systems. The Haystack methodology can be used with virtually any type of system and device data and is not tied to any vendor or communication protocol.

More information about the Project Haystack Organization and membership is available at: marketing.project-haystack.org. For Developers, the Discussion Forums and Working Groups can be found at: project-haystack.org/forum/topic. The Haystack 4 Developers site is being transitioned to project-haystack.dev.
a registered trademark of Intel Corporation or its subsidiaries in the U.S. and/or other countries.

Contacts:

John Petze
Project Haystack, Executive Director
Principal, SkyFoundry
johnp@haystackconnect.org

Marc Petock
Project Haystack, Executive Secretary
Chief Marketing & Communications Officer, Lynxspring, Inc.
marc.petock@lynxspring.com



---

[Click Banner To Learn More]
[Home Page] [The Automator] [About] [Subscribe ] [Contact Us]