Development of Easy-to-Use Thermostats Vital for Market Success
PALO ALTO, Calif.--(BUSINESS WIRE) - The growing consumer perception that programmable thermostats are complex and problematic is hampering their adoption by consumers. Meeting the need for a user-friendly interface gives new market participants the opportunity to gain a competitive edge. New analysis from Frost & Sullivan (www.frost.com), "North American Thermostats Market," reveals this market totaled revenues worth $520.1 million in 2002 and has the potential to expand to $754.4 million by 2009.












"The basis of this challenge lies in both the design and lack of clear instructions for programming. Very few companies have seriously considered this an issue or are working to develop solutions," says Frost & Sullivan Research Analyst Sathyanarayanan.V.
Some companies, however, have attempted to address the problem. For example, Invensys recently launched I-Series line of thermostats that incorporate menu-driven options for programming.
The demand for electronic thermostats is expected to increase as the perception of programming changes, eventually replacing the traditional electromechanical thermostats completely.
Legislations against mercury-based thermostats and rising environmental concerns about their harmful effects are driving end users toward the adoption of electronic and direct digital controls (DDC) thermostats.
The growing energy crisis is another factor adding impetus to the demand for advanced, cost-effective and innovative thermostats.
One factor that has somewhat limited the growth of thermostats is the decline in commercial construction, which is attributed to a sluggish economy.
"However, the deceleration of new construction is proving to be a boon for retrofitting applications and is also boosting demand for advanced electronic thermostats and DDCs," says Sathyanarayanan.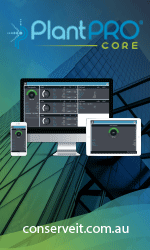 The majority of revenues come from the booming retrofitting segment and participants are looking to maximize this opportunity by exploring novel applications for re-fitted thermostats.
"With the anticipated recovery of the building industry, more opportunities will be created, ushering in a greater number of hopeful entrants while crowding the market place thus increasing competition," says Satyanarayanan.
This ongoing growth opportunity analysis is part of the HVAC and Building Controls Subscription, which also includes market insights on North American HVAC Controls Market, NA Building Automation System Controls Markets and System Integration Analysis. Frost & Sullivan also offers custom growth consulting to a variety of national and international companies. Executive Summaries and interviews are available to the press.
Frost & Sullivan, an international growth consultancy, has been supporting clients' expansion for more than four decades. Our market expertise covers a broad spectrum of industries, while our portfolio of advisory competencies include custom strategic consulting, market intelligence and management training. Our mission is to forge partnerships with our clients' management teams to deliver market insights and to create value and drive growth through innovative approaches. Frost & Sullivan's network of consultants, industry experts, corporate trainers and support staff, spans the globe with offices in every major country.
---
[Home Page] [The Automator] [About] [Subscribe ] [Contact Us]