News Briefs - Updated November 10th
Engenuity Systems Introduces Two New European LonWorks Product Lines to North America












NOVEMBER 2003—Chandler, AZ—Engenuity Systems, Inc., the world's largest LonWorks® product distributor, announced they are distributing two new LonWorks product lines from European based companies. CIAC DES and THERMOKON Sensortechnik GmbH LonWorks and LonMark® products are now available for purchase through Engenuity Systems. Specific product information will become available on www.engenuity.com over the next few weeks.
---
Watt Stopper Contributes to "Gold" LEED Award For California State Office Building
SANTA CLARA, CA - November 2003 - Lighting controls from The Watt Stopper contributed to the recent "Gold" LEED rating achieved by The Capitol East End Complex (CAEEC) in Sacramento, California. The complex, which features numerous energy efficient building technologies, is the largest "Gold" rated LEED project in the nation to date.
---
Impact Launches Impact Technology Resources (ITR)
ITR is launched as the technology arm for the Impact Family of businesses, joining Impact Facility Solutions and Impact Software as a sister company. It is headquartered in Manila, Philippines. It's offices are in the Tektite Tower I, (http://www.skyscrapers.com/re/en/im/df/175491) and is one of the most prestigious and significant landmarks in the Ortigas Center. This is also the home of the Philippines Stock Exchange. ITR will provide Research, Development, Integration, and Operation services to its sister companies.
---
CABA XML/Web Services (oBIX) Committee Members
It is hard to believe that just six months ago we started on the journey together to create a recommended method for facility management systems to work together using Internet standards. At the time we challenged each other to work rapidly and to deliver results to the industry in less then a year. At the time many thought that we were crazy - that this would take years - or that we could never reach agreement.
But our meeting on October 7th, 2003 in Cincinnati showed that we are clearly on the right track. There continues to be good attendance and participation. We had very strong discussion and listened to three very well thought out and presented proposals to base our work on. Most impressively, we saw folks from all areas of the industry working cooperatively together to achieve this goal.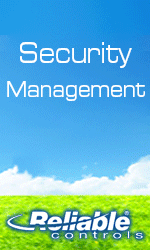 While it is still very early in this process, it appears like we can reach our goals. Work needs to progress on all fronts. But some dedicated effort should make it possible to have early portions of our guidelines out in early 2004. I am looking forward to continued progress by all team members.
Thanks for your effort and participation, Paul Ehrlich Chair CABA XML/Web Services (oBIX) Committee
---
NEW Switch, Terminal Block, Power Supply, and Relay Catalogs
Most ASI products, along with specifications, pricing, and delivery, are online at www.asi-ez.com. However, there are times when you would like a printed catalog that summarizes the products, gives you technical information, and lets you know what products are available. With this in mind, ASI has recently released 3 NEW catalogs that show all of our push button switches, selector switches, joysticks, control relays, IEC terminal blocks, power distribution blocks, signal conditioners, super compact relay modules, PLC interfaces, and compact, din-rail mounted power supplies. You can request these catalogs on-line.
---
Neiman Marcus selects Impact Facility Solutions to deliver enhanced Metering, Billing and Energy Analysis services.
The Neiman Marcus Group, Inc., (Neiman Marcus) a renowned specialty retailer dedicated to merchandise leadership and superior customer service, has selected Impact Facility Solution's myFacility.Com, a hosted ASP-based service to manage its Facility Metering, Utility Billing, and Energy Budgeting processes. The customizable portal will be hosted by Impact's hosting service and will be deployed across the Neiman Marcus organization throughout North America.
---
Industry Insight, Networking, and Consumer Data Featured at CONNECTIONS(TM): The Digital Home Conference and Showcase
Dallas, TX -Parks Associates and the Consumer Electronics Association (CEA) announced that CONNECTIONS(TM): The Digital Home Conference and Showcase will be held May 5-7, 2004, at the Wyndham Anatole in Dallas, TX. CONNECTIONS(TM): The Digital Home Conference and Showcase, produced by Parks Associates in partnership with the CEA, is the largest international executive conference for digital home technologies and is the most important event of the year in regards to the applications, services, and devices in the connected home.
---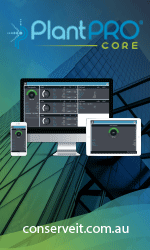 2003 OPC Workshop 3rd / 4th December 2003, Singapore
Using OPC To Get More Mileage From Your Existing Automation Assets
OPC is the most popular and cost-effective technology available to satisfy the information demands of both plant and head office people. From the shop floor to the top floor, OPC technology can significantly decrease the time and costs when integrating systems.
This workshop will introduce you to the fundamentals of OPC, in addition intermediate and advanced concepts will be discussed. Come hear what OPC industry experts have to say about new emerging trends and the benefits of OPC technology.
---
Teletrol eBuilding Update Adds Firewall-Compatible Alarm Notification
eBuilding's update extends the system's IT-friendly characteristics to alarm notification functions and it also incorporates new GUI features supporting embedding of live camera views, custom data displays and other value-added display capabilities.
Manchester, New Hampshire - Teletrol Systems Inc., an industry leader in building automation technology, announced the release of its software update for the eBuilding Internet-powered facility automation system. Along with numerous graphical user interface enhancements, the eBuilding update also features a firewall-compatible alarm notification option. Activating this option allows users to receive real time alarm notification over Virtual Private Networks (VPNs) or the Internet without opening special ports in enterprise firewalls. The new eBuilding release also includes an expanded user activity log, universal HTML control, and third-party software access to alarm/event/trend databases.
---


[Click Banner To Learn More]
[Home Page] [The Automator] [About] [Subscribe ] [Contact Us]