---
Digi Offers Industry's First Sprint Certified 3G System-on-Module

Sprint customers can easily develop cloud connected devices with ConnectCore 3G and iDigi® Device Cloud™-

MINNETONKA, Minn. (Nov. 1, 2011) - Digi International (NASDAQ: DGII) today announced that the ConnectCore® 3G – an embedded 3G system-on-module with integrated application processing – is now certified by Sprint. This means Sprint customers can easily add 3G connectivity to their devices without having to go through the Sprint certification process. The ConnectCore 3G also offers out-of-the-box cloud connectivity with the iDigi® Device Cloud™.

"The ConnectCore 3G provides an easy path for M2M device manufacturers to add Sprint 3G connectivity to their devices," said Larry Kraft, senior vice president of global sales and marketing, Digi International. "And with the iDigi Device Cloud, device manufacturers can remotely configure, upgrade, monitor and troubleshoot their devices and create applications that improve customer service and increase revenue."

"Collaborating with Digi International brings distinct enhancements to our M2M portfolio and Sprint's focus on an Open-Network-Execution approach helps partners and customers benefit from M2M opportunities," said Wayne Ward, vice-president –Sprint Emerging Solutions Group. "Our value proposition is built on streamlining the process of deploying M2M solutions, while enabling customers to tap into our extensive M2M ecosystem, where they can choose from a broad selection of applications and expertise to support their specific objectives."

The ConnectCore 3G features Qualcomm Gobi technology which supports High Speed Packet Access (HSPA) or Evolution-Data Optimized (EV-DO) networks from the same cellular radio. This allows customers to develop one solution for use anywhere in the world with the same hardware.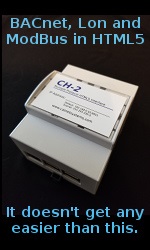 The iDigi Device Cloud makes it easy for ConnectCore 3G customers to configure and manage device deployments and integrate with customer applications. The module is programmable in iDigi's application framework (iDigi Dia) and Python. Customized hardware and software development is also available through Digi's Spectrum Design Services.

ConnectCore 3G Digi JumpStart Kits® are available for $499. For more information, visit www.digi.com/ConnectCore3G. For more information about iDigi, visit www.idigi.com.

With more than 12 years of experience with machine-to-machine (M2M), Sprint has been at the forefront of this wireless industry revolution, teaming with and supporting a large and diverse portfolio of innovative partners to create smarter wireless solutions. Sprint and its partners have already brought to market a wide array of solutions that feature a host of devices running on our network, which are changing the way people work and live – including benefits to a variety of categories. To learn more, view this special "What if ..." M2M video and visit www.sprint.com/m2m.

About Digi International

Digi International is making wireless M2M easy by developing reliable products and solutions to connect and securely manage local or remote electronic devices over the network or via the Web. Digi offers the highest levels of performance, flexibility and quality, and markets its products through a global network of distributors and resellers, systems integrators and original equipment manufacturers (OEMs). For more information, visit Digi's Web site at www.digi.com.

---

[Click Banner To Learn More]
[Home Page] [The Automator] [About] [Subscribe ] [Contact Us]