---
New ENOCEANPARTS.COM Site Launched as One-Stop Purchasing Resource for Self-Powered Wireless Technology Products

Pittsburgh, November 1, 2011– Alpscontrols.com today announced the launch of a new website – enoceanparts.com – where EnOcean-enabled self-powered wireless technology products will be available for purchase all on one convenient site at extremely competitive prices. Contractors and systems integrators are now able to select from a wide variety of interoperable products subscribing to one wireless standard enabling the optimal solution for their project.

EnOcean is the originator of patented self-powered wireless technologies. The company manufactures and markets energy harvesting wireless modules for use in building and industrial automation. EnOcean partners with manufacturers of sensors, lighting controls, HVAC, building automation controls, and many other applications to embed the EnOcean technology into their products. The resulting sensor systems are fundamental for innovative, energy-efficient buildings.

Now for the first time, EnOcean-enabled products from all over the world will be available for purchase online in one place: www.enoceanparts.com.

The new site is powered by alpscontrols.com, an online-only distributor of HVAC, building automation products and more. Alpscontrols.com provides its customers with state-of-the-art product search, browsing and add-to-cart processes; convenient and time-saving project and accounting tools; and an innovative business model that allows for the best pricing in the industry. The new enoceanparts.com site will provide all of alpscontrols' powerful online tools and personalized customer support, but with a product selection exclusively featuring EnOcean-embedded technology products from the company's product-partners.

"EnOcean Technology is a game-changer for our industry," said alpscontrols.com President David Meyers, "So we're excited to create this new site where their embedded products will be available in a single online location that offers great pricing, convenience and support."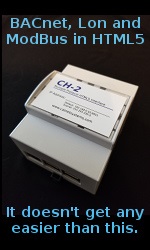 EnOcean, Inc. President Jim O'Callaghan said of the new site, "We're excited about the new enoceanparts.com portal, as it directly targets a need identified by contractors and integrators for a dedicated source of solutions and support for self-powered wireless building automation."

About alpscontrols.com:
Alpscontrols.com is an online-only wholesale distribution channel for HVAC, building automation controls, lighting and energy monitoring controls, access and security parts and life safety peripheral products. The company's no-catalog, no-warehouse business model allows it to have the best prices in the controls industry, and the site is powered by innovative project management and ordering tools, comprehensive reporting functions and the very best customer service personnel in the business.

About EnOcean
EnOcean (www.enocean.com), the inventor of self-powered wireless sensor networks, manufactures energy harvesting and RF modules that enable OEMs to develop wireless sensors & switches that ignite BAS (Building Automation Systems). The batteryless RF modules convert ambient solar, thermo-electric and mechanical energy into useable electrical energy purposed for sensor-driven radio communications. These 'peel-n-stick' devices reduce time, cost and occupant disruption during building automation system retrofits and provide unrivalled flexibility in new construction. EnOcean was founded in 2001 as a spin-off from Siemens AG.


---


[Click Banner To Learn More]
[Home Page] [The Automator] [About] [Subscribe ] [Contact Us]