---
2012 Winter Conference ASHRAE Tech Program Focuses on Current Practices

ATLANTA – Current practices related to hot industry topics, such as energy modeling, high performance buildings and integrated design, are featured in the Technical Program at ASHRAE's 2012 Winter Conference.

The 2012 Winter Conference takes place Jan. 21-25, Palmer House Hilton, Chicago. The ASHRAE co-sponsored International Air-Conditioning, Heating, Refrigerating ExpoŽ, held in conjunction with the Winter Conference, will run Jan. 23-25 at McCormick Place.

"The 102 sessions in the Technical Program provide attendees the information they need to stay competitive and educated in today's market," Dennis Wessel, chair of ASHRAE's Conferences and Expositions Committee, said. "The program features 10 program tracks that provide plenty of case study and current-practice sessions on a wide range of pertinent subjects that provide insight into how to do a job better or more efficient."

The technical program features more than 100 programs by nearly 300 speakers with tracks on Energy Efficiency – New Applications and Technology; Energy Modeling Applications; High Performance Buildings; HVAC&R Fundamentals and Applications; HVAC&R System and Equipment; Installation, Operation and Maintenance of HVAC Systems; Integrated Design; Professional Skills; Refrigeration; and Specialized Applications – Healthcare, Laboratories and Data Centers.

As an added benefit, there is a new "mini-conference" on Installation, Operation & Maintenance of HVAC Systems built within the Technical Program. The O&M mini-conference is scheduled on Sunday and Monday.

ASHRAE is also offering a free Conference session at the Expo. This session brings to AHR Expo attendees a program that advances their knowledge on a particular topic. This session is titled "Selection, Operation and Maintenance and Water Treatment for Multi-Metal Boilers" and takes place Monday, Jan. 23, 3 p.m.-4:30 p.m., S106A, McCormick Place. No badge or ticket is required to attend.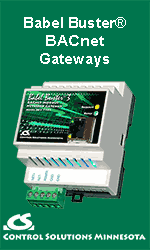 In total, the program includes nine technical paper sessions, 31 conference paper sessions and a poster session – 54 application-oriented, non-paper seminars and eight open discussion forums.

Highlights of the Technical Program include:
Energy Efficiency track: "DOAS Parallel Systems, Configuration and Control" and "Case Studies: New Equipment and Applications"
Energy Modeling Applications track: "Integrated Multi-domain Simulations for Innovative Building Design and Operation"
High Performance Buildings track: "Advanced Control and Diagnostic Techniques for Efficient Operation of High Performance Buildings," "UK Perspectives on Incentives for Technologies to Reduce Energy Use," "Thermal Displacement Ventilation Applications for High Performance Buildings"
HVAC&R Fundamentals and Applications track: "How to Specify Seismic Certification," "Loads on the Move: Mobile Apps"
HVAC&R Systems and Equipment track: "Chicago Smackdown: Air-Source vs. Ground Source or Best Practices for Air-Source vs. Ground-Source Heat Pump Systems," "Water-Cooled VRF Systems: An Introduction," "Back to Basics: Selection of Proper Chiller Technology"
Integrated Design track: "Streamlining BIM through Open Information Exchanges," "Advancing the 'I' in BIM"
Professional Skills track: "Protecting Your Design Against Changing Requirements," "Increase the Impact of Your Presentation"
Refrigeration track: "Industrial Refrigeration Worst Practices," "Magneto-Caloric Refrigeration: Are You Attracted to Cool Ideas?," "Advancements and Trends in Low Global Warming Impact Technologies"
Specialized Applications – Healthcare, Laboratories, and Data Centers track: "Optimizing Cleanrooms for High Performance, Energy Reduction and Sustainability," "Liquid Cooling Technologies to Enable High Density and Improve Energy Efficiency of Information Technology Data Center Facilities"

The full Technical Program offers the opportunity to earn a year's worth of PDHs, NY PDHs, AIA LUs and LEEDŽ AP credits.

For more information on the ASHRAE Conference, visit www.ashrae.org/chicago. For more information on the AHR Expo, visit www.ahrexpo.com.

The Chicago Virtual Conference is included with a paid Conference registration—comp and single day registration excluded—and includes on-demand access to all speakers' audio presentations synced to their presentations. Attendees and speakers can post comments on the presentations for a two-week period following the completion of the Conference. Those not attending the Chicago Winter Conference in person may register for the Virtual Conference only. Register at www.ashrae.org/chicagovirtual.

ASHRAE, founded in 1894, is an international organization of some 50,000 persons. ASHRAE fulfills its mission of advancing heating, ventilating, air conditioning and refrigerating to serve humanity and promote a sustainable world through research, standards writing, publishing and continuing education.



---


[Click Banner To Learn More]
[Home Page] [The Automator] [About] [Subscribe ] [Contact Us]