---
Incenergy Advanced Energy Management System Gives 20 Percent Energy Cost Savings to Dallas Office Tower
Software makes Smaller Buildings Smarter

AUSTIN, TX – Incenergy, a Smart Building pioneer that develops an advanced energy management system targeting many of the low-rise buildings in the four million plus light commercial market, successfully scaled its Smart Building EMS solution to a 17-floor office tower in Dallas.

"It was critical to show that a feature-rich solution with an intuitive customer interface could scale at an affordable price," said Incenergy CEO Barry McConachie, "and in this case is giving a one year payback."
The company's flagship product, Building Portfolio EMS, is an affordable HVAC retrofit solution that upgrades and manages HVAC systems and is particularly suited for low-rise commercial buildings that until now could not afford automated control capabilities.

Incenergy's platform architecture brings wireless mesh technology to EMS by leveraging cloud computing with Smart Thermostats to deliver access to over 60 attributes in a clean web interface that also supports mobile devices running iPhone and Android.

Available through subscription services, the Zigbee-based "smart building" software offers building operators an affordable HVAC retrofit solution with complete command and control.

According to Senior Vice President Bill Moebius of Stream Realty Partners, who manages the Dallas building, "Incenergy's intuitive and simple scheduling and temperature override functions mean that now our facility managers can log into the portal no matter where they are and have immediate visibility into the entire building, without having to go floor-to-floor to assess and address issues."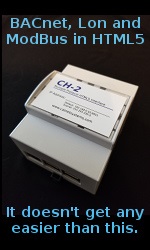 During the first four months alone, the 164,000-square-foot building saw its energy usage fall by 262,736 kWh over the previous year, resulting in reduced electricity expense of $5,800 per month. These reductions were chiefly attributable to the automation and schedule optimization of temperature set-points, temperature override limits and fault detection alerts.
Along with a 20 percent efficiency gain, Incenergy's EMS will enable the building to reduce carbon dioxide emissions by 1,227,705 lbs CO2 in the first year and each succeeding year during the life of the EMS system. Download the case study at www.incenergy.com/content/case-studies for full discussion and data.
Incenergy EMS remote management helps companies shave hours of labor and travel time, increasing operational efficiency above and beyond the savings realized by lowered energy costs. Its fault detection capability can help extend the life of HVAC equipment and lower capital expense.
About Incenergy
Incenergy, LLC is a an Austin,Texas-based Smart Building Solutions company that offers affordable energy management HVAC retrofit solutions and integration services for the commercial building market. The advanced wireless, cloud-hosted platform delivers deep and rich control to building owners, operators and real estate portfolio managers through an intuitive web interface which supports mobile devices. The energy management platform helps businesses achieve 15-30% energy reduction, substantially lower CO2 emissions and attract sustainability-minded tenants. For more information visit www.incenergy.com


---


[Click Banner To Learn More]
[Home Page] [The Automator] [About] [Subscribe ] [Contact Us]