---
ASHRAE Provides Guidance on the "How-To's" of Energy Audits

ATLANTA—Seeking to promote best practices and offer a "how-to" approach, ASHRAE has released updated guidance on building energy audits.

While energy audits are a commonly used component of the industry, there is great diversity in the services delivered to customers, and little industry standardization. The second edition of "Procedures for Commercial Building Energy Audits" promotes best practices, provides "how-to's" and fills a void in available information for engineers, building owners, managers and government entities. The new publication includes time-saving tips for energy auditors, how to hire an auditor, what to ask for in a comprehensive audit report and how to build a successful energy efficiency retrofit team.

"As we work to reduce energy consumption in our commercial buildings, we want to ensure that recommendations are cost effective, technically feasible, maintain safety and comfort and result in significant energy savings" Jim Kelsey, a member of Technical Committee 7.6, Building Energy Performance, and who oversaw the writing of the updated publication, said. "This volume focuses on how to improve energy audit best practices. Providing the best audits that we can will help move the industry forward to net zero buildings."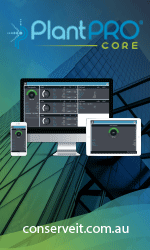 Additionally, the publication addresses how to build a successful team, analytical methods, successful approaches to site visits, incorporating on-site measurements, economic evaluation of measures and how to organize an energy audit report that promotes action on the part of building owners and managers. It includes many tips for conducting energy audits and reviewing results prepared by others. For example, the top things to check for in when reviewing an audit report include verifying that:

•proposed measures are feasible and appropriate for the building;
•proposed measures meet applicable building codes;
•data are internally consistent;
•savings estimate methods follow established principles and methods;
•estimates of potential energy savings are reasonable compared to quick estimates and historical energy use;
•proposed cost estimates are reasonable relative to field experience;
•interactions between EEMs are identified and addressed;
•recommendations and report meet the project scope, goals and client's needs;
•any financial discussion includes current and viable mechanisms available per the tax structure, location, and motivations of the client.

Another benefit of the new publication is a greatly expanded section of forms and template analyses, including "live" Excel spreadsheets, checklists and equipment-specific forms suitable for field collection of detailed commercial building data, to name just a few.

"Procedures for Commercial Building Energy Audits, Second Edition" is available in the ASHRAE bookstore, www.ashrae.org/bookstore, for $99 ($84, ASHRAE members). Or, contact ASHRAE Customer Service at 1-800-527-4723 (United States and Canada) or 404-636-8400 (worldwide), fax 404-321-5478, to order.

ASHRAE, founded in 1894, is an international organization of some 50,000 persons. ASHRAE fulfills its mission of advancing heating, ventilation, air conditioning and refrigeration to serve humanity and promote a sustainable world through research, standards writing, publishing and continuing education.




---

[Click Banner To Learn More]
[Home Page] [The Automator] [About] [Subscribe ] [Contact Us]