---
Trebing + Himstedt Signs Wesco as Distributor

November 8, 2011 - Trebing + Himstedt Processautomation GmbH & Co. KG announces the signing of WESCO Industrial Automation Group (A Division of WESCO Distribution) to distribute their Industrial Communication Solutions and Services for Fieldbus and Ethernet networks. "Wesco distributes an ideal combination of Products and Services that puts them in an ideal position to provide customers solutions for their network monitoring and optomizing needs," says Victor Wolowec, Trebing + Himstedt's General Manager for North America. "Having Wesco distribute our products in Virginia and the surrounding areas will give customers an organization that excels in service and technical expertise in industrial networks."

"We are very excited to distribute Trebing + Himstedt network monitoring products to our customers. We feel that their line of industrial networking products is a perfect compliment to our solutions and gives our customers a great way to easily predict and prevent costly breakdowns and downtimes," says John Lajoie of WESCO. "We look forward to a very long and successful relationship."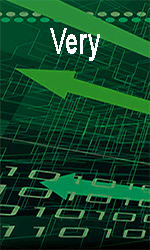 About Trebing + Himstedt
Trebing + Himstedt is an international provider of products and services for the optimal use of IT in the production environment. With easy-to-use concepts, Trebing + Himstedt supports customers in their manufacturing processes and allows selective access to production and process information. Trebing + Himstedt's core competence lies in seamless integration of customer networks through all network levels – from device automation to the ERP system. In the "Industrial Communication" business unit, Trebing + Himstedt's products ensure availability of industrial networks. The "Manufacturing Integration" business unit provides solutions for production IT, especially for MES in the SAP environment.

For more information visit www.t-h.de/en
About WESCO Distribution
WESCO Distribution is a leading provider of electrical, industrial, and communications maintenance, repair and operating ("MRO") and original equipment manufacturers ("OEM") products, construction materials, and advanced supply chain management and logistics services. 2010 annual sales were approximately $5.1 billion. The Company employs approximately 6,800 people, maintains relation-ships with over 17,000 suppliers, and serves over 100,000 customers worldwide. Customers include industrial and commercial businesses, contractors, governmental agencies, institutions, telecommuni-cations providers and utilities. WESCO operates seven fully automated distribution centers and over 400 full-service branches in North America and international markets, providing a local presence for customers and a global network to serve multi-location businesses and multi-national corporations.

For more information visit www.t-h.de/en

---
[Home Page] [The Automator] [About] [Subscribe ] [Contact Us]