---
The Great Gas Race for Building Automation Sensors

Wellingborough, UK – 15/11/10. IMS Research's latest report "The EMEA and Americas Markets for Building Automation Controllers, Software and Sensors – 2011 Edition" forecasts double digit growth, in shipments, of air quality and gas sensors used for demand based ventilation within buildings over the next five years.

Buildings are increasingly becoming air tight which causes a reduction in the air quality. Higher levels of carbon dioxide (CO2) can cause drowsiness and create an inefficient working environment. Most traditional ventilation systems ventilate for the maximum capacity of the room whether occupied or not. By using gas sensors to determine the number of people in the room, the ventilation system can ventilate appropriately and efficiently.

William Rhodes, Market Analyst at IMS Research commented, "Demand-controlled ventilation (DCV) is not a new phenomenon but has certainly seen a substantial increase in usage over the past 18 months. As governments and businesses look to generate energy savings, it is likely that DCV will continue to gain traction in the coming years and become the de facto standard for ventilation systems."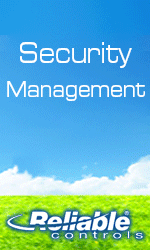 The most common building automation sensor used for DCV is CO2. IMS Research estimated over 850,000 CO2 sensors were used in building automation systems across EMEA and the Americas in 2010. The use of CO2 building automation sensors for DCV is forecast to see double digit growth over the coming five years. However, some vendors have started to advocate the use of volatile organic compound (VOC) sensors as an alternative to CO2 as an efficient method of DCV.

Rhodes continues, "There are definite advantages of using VOC sensors for DCV. VOC sensors can pick up odors and smells that CO2 would have otherwise missed. However, following extensive research, the general industry consensus is that VOC is an expensive solution and that it is not as effective as CO2 for DCV. VOC sensors are likely to be increasingly used for DCV, but mainly installed in kitchens and within or around toilets where they can detect organic compounds, including odors and smells."

Results from the EMEA and Americas markets for building automation controllers, software and sensors – 2011 edition show that although steady growth is forecast for building automation temperature, humidity, pressure and occupancy sensors, growth from air quality sensors will be much faster over the coming years.

About The EMEA and Americas Markets Building Automation Controllers, Software and Sensors – 2011 Report
This report describes the current state of the market and highlights the opportunities and challenges the market will face in the coming years. The report is the most detailed of its kind, with numerous analyses by product type, systems size, end-user industry and country. The current competitive environment is also analysed with the presentation of market shares.

About IMS Research
IMS Research is a leading independent supplier of market research and consultancy to the global electronics industry, offering syndicated market studies, custom research and consultancy services. Clients include most of the household names in the industry. IMS Research has offices in Europe, the US, China, Taiwan, South Korea, and Japan. To find out more, contact IMS Research: enquiries@imsresearch.com; http://imsresearch.com




---


[Click Banner To Learn More]
[Home Page] [The Automator] [About] [Subscribe ] [Contact Us]