---
Control See introduces Compound Alarm Condition
The alarm notification is one of the most important functionality of any SCADA or DCS application. In case of an alarm, you want to know about it and the sooner the better. In most cases alarms are sent to your cell phone as a text message (SMS), to your pager, or a voice message sent to your phone.
Alarms based on a simple condition (i.e.: If Temperature > 50) may not be good enough. Poorly configured alarms may result in false alarms and/or nuisance alarms.
In reality, alarms need to be based on a complex condition. For example:

If (Temperature > 50) and (Reactor-In-Production = True) and (Day-Of-Week <> "Sunday")
The solutions offered until now were:
1. Using 3rd party calculators.
2. Using script language.
3. Using PLC programming.
All of the above solutions require integration between different systems and time for development and testing.
The U.C.ME-OPC version 2012, a leading tool for alarm notification and remote control introduces an integrated built-in alarm expression builder and calculator that reduce the time for the alarm definition/maintenance and also helps to avoid false and nuisance alarms.

How U.C.ME-OPC™ can benefit you:
Remote control
Innovative capability enables flexible two-way communication. No matter where you are, you can exploit U.C.ME-OPC™'s remote bi-directional control functionality via multiple channels such as SMS or phone, ensuring that alerts are promptly addressed. The remote control also provides the capability of changing set-points, query field values, suspending or resuming alarm notifications and more.
Sophisticated escalation procedure
U.C.ME-OPC™ employs an escalation procedure that can be customized to ensure that alerts are delivered to alternative recipients. Remote alarm acknowledgement prevents unnecessary repeat alarm notifications – reducing nuisance alarms and reducing costs.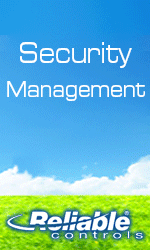 Detailed, real-time alarm analysis
U.C.ME-OPC™ analyzes the critical parameter data of an alarm, compares the values with the desired range, and marks the parameters that don't comply. This real-time information is sent directly to your cell phone, pager or email so you can take rapid action, and is also stored in a database for offline analysis.
Multiple OPC-server connectivity
U.C.ME-OPC™ communicates with multiple OPC servers and with industrial automation software (SCADA) via OPC or DDE. U.C.ME-OPC™ will automatically reconnect after a power outage or after an OPC server software has stopped.
Easy alarm import from your SCADA
U.C.ME-OPC™ allows for alarm import from your SCADA with one click of a button. This makes your job easier, reducing the chance of errors in alarm definition.
Runs as a Microsoft® Windows® service
The service operates before the user has logged in and continues to operate after the user has logged off. If the service fails, recovery actions can be set up, such as restarting the service automatically or restarting the computer.
U.C.ME-OPC™'s cutting-edge functionality makes it the ideal control solution for building management, oil and gas works, power stations, water works and sewage treatment plants, factories and production lines, fire detection control systems, healthcare, food and pharmaceuticals (including FDA 21 CFR Part 11 compliance), and more.

Download your free evaluation copy to see U.C.ME-OPC™ in action, or visit http://www.controlsee.com for more information. You may also watch the U.C.ME-OPC™ video at http://www.youtube.com/watch?v=rF30e4KtdQg




---

[Click Banner To Learn More]
[Home Page] [The Automator] [About] [Subscribe ] [Contact Us]