---
Realcomm Releases New Corporate Real Estate and Facilities Information Management Systems Enterprise Architecture Overview
Carlsbad, Calif. – October 31, 2012– In preparation for the upcoming CoRE Tech 2012, Realcomm Conference Group, LLC, a global leader in providing education on the topic of technology, automation and innovation for the commercial, corporate and institutional real estate industry, has released the Corporate Real Estate and Facilities Information Management Systems Enterprise Architecture Overview.

As technology continues to dramatically redefine how corporate real estate operates today and in the future, it is important to 1) identify all the various information systems that ultimately touch corporate real estate data, 2) illustrate the potential for integration within each department, 3) demonstrate the potential for a broader level of integration across traditional corporate departments that either directly or indirectly deal with real estate processes and data and 4) show that due to the potential for a higher level of data and workflow integration, there is a growing need for increased cross-departmental communication and collaboration. Realcomm worked with a number of Fortune 100 real estate and facility thought leaders in the creation of the Enterprise Architecture Overview infographic.

"With mobility changing the workplace, smart buildings redefining facility operations, advanced data analytics and visualization tools reshaping CRE portfolio strategies, the Enterprise Architecture Overview provides the industry with a snapshot of the complexity and level of integration beginning to take place now and that will grow in the years to come," said Jim Young, CEO and Founder of Realcomm.

The roadmap features Consolidated Data / Analytics and Business Process Automation at the center of the convergence of six corporate organizations: Corporate Real Estate, Connected Facilities, Energy and Sustainability, Information Technologies (IT), Finance and Human Resources.

Realcomm believes that this is the starting point for a movement toward much more comprehensive, integrated and sophisticated methodologies to manage corporate real estate. Lost productivity from the disconnected management of disparate systems, the inability to strategically access data to make better business decisions regarding the portfolio and inefficient operations which continue to put financial pressures on facility costs, are just a few of the major benefits associated with better management of corporate real estate assets.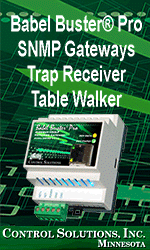 The formerly individualized and segregated corporate real estate ecosystem is being radically challenged due to technology, automation and innovation, yet most organizations today have not yet grasped the comprehensiveness or complexity of real estate data and workflow found in a corporation. The Enterprise Architecture Overview, which clearly defines the real estate information touch points within these six corporate organizations, is an opportunity to provide a reference point in creating a strategic, forward-thinking and cost-effective technology plan for real estate use and operations.

The Enterprise Architecture Overview will be formally presented at CoRE Tech 2012, which will be held on November 13-14 at the Hyatt Regency O'Hare in Chicago. CoRE Tech is the only conference for the corporate real estate industry focused on technology, automation and innovation. It is attended by corporate real estate directors, facility managers, building engineers, energy professionals, sustainability executives, CIOs, and portfolio and asset managers. For more information about this event and to register, please visit www.realcomm.com/coretech-2012.

About Realcomm Conference Group
Realcomm Conference Group, LLC is the leading research and educational institution that produces annual conferences and expositions on technology, automated business solutions and intelligent buildings for executives in commercial and corporate real estate. Realcomm was founded in 1999 with the goal of bringing industry leaders together each year to discuss, demonstrate and debate the latest innovations that impact the industry. Today, in addition to the annual conferences, Realcomm conducts webinars, workshops and other strategic services to educate industry professionals about the latest business solutions and technologies to improve commercial real estate development, leasing, management and operations.

---


[Click Banner To Learn More]
[Home Page] [The Automator] [About] [Subscribe ] [Contact Us]