---
Enlighted Inc. Hits Major Milestone: Over Five Million Square Feet of Commercial Real Estate Now Under Management
Combining sensor technology, data analytics and control, Enlighted provides new enterprise-wide intelligence and rapid two year average payback through energy savings

November 8, 2012—Sunnyvale, CA—Enlighted Inc. is proud to announce that its products and technology are activelybeing used to improve more than five million square feet of commercial realestate. Enlighted perfects built environments by making them responsive to the people and functions they support with leading-edge sensors, analytics, and controls.

Five million square feet is nearly equivalent to two Empire State Buildings. Enlighted has saved over 200,000 kilowatt hours of electricity since it began installing its technology into commercial buildings less than 18 months ago.

LinkedIn, Google, Turner Broadcasting, JDSU, Interface, Hewlett-Packard and several other Fortune 1000 companies have integrated Enlighted's technology into their buildings. Enlighted can reduce lighting energy costs by 50 to 75 percent and heating/air conditioning energy costs by 25 to 30 percent, as well as provide unique business insight into how employees and customers interact with their workspaces.

Sustainability leader Interface has reduced its power consumption for lighting in a 35,000 office/warehouse in Acworth, Georgia by 70 percent with Enlighted, achieving a return on investment of 18 months. Tarlton Properties has integrated Enlighted into the 500,000 square feet, 15-building Menlo Business Park to save more than $400,000 per year in energy costs from lighting and heating/air conditioning systems.

"We are extremely happy with our progress and especially pleased with the feedback and collaboration we are getting from our customers," said Enlighted CEO Tushar Dave. "Reducing energy consumption while also providing an easy-to-deploy system that can help to improve efficiencies and business decisions is unique. And we're proving that it's possible to achieve both at the same time."

Enlighted has also been expanding its executive team. Rich Green, who previously served as Chief Technical Officer of Nokia and Executive Vice President of Software at Sun Microsystems, joined the company as Senior Vice President of Products and Technology earlier this month. Bruce Pelton and Jim Sekinger, two building experts previously with Redwood Systems, joined the company in July.

Most recently, John Vogler came to Enlighted after 32 years with Hewlett-Packard primarily in buildingoperations. John drove a wide variety of energy savings initiatives as Sustaining Engineering and also held key roles supporting the Palo Alto HP Labs research facility. At Enlighted, John works hand-in-hand with customer facilities and real estate teams to help them design and achieve their operational efficiency goals.

Last year, Enlighted closed $14 million in funding from Kleiner Perkins Caufield & Byers, Draper Fisher Jurvetson and Intel Capital.

How It Works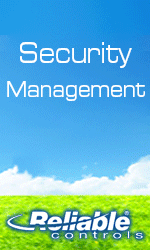 Enlighted has combined leading-edge sensortechnology, big data analytics, and advanced building controls into a single system that not only drives savings, but also introduces new intelligence for business-wide efficiencies. The first application of this technology is Enlighted Lighting Control, which customizes workspace lighting levels according to occupant preferences and energy efficiency goals.

Easily attached into ceiling light fixtures, each Enlighted device controls lighting, collects environmental and occupancy data within the 10 x 10 workspace beneath it, and wirelessly feeds the data back to a central server. Fully interoperable with other building systems, this valuable and previously unobtainable people-centric data can be leveraged to maximize energy conservation, better understand building traffic patterns, and participate in demand response programs. Some of the key benefits of Enlighted include:

--Ease of Installation and Greater Reliability. The Enlighted device connects to a light fixture in minutes. Enlighted places no burdens on a building's wireless network, and a network crash cannot bring Enlighted down. With Enlighted, there is no single point of failure and no mesh mess.

--Flexibility. Enlighted is easily deployed in any type of building, including office spaces, warehouses, laboratories, parking garages and datacenters.

--New Intelligence to Improve the Bottom Line. Customers log into the Enlighted Energy Manager desktop interface to access real-time reports and data that can be used, for example, to improve space utilization, schedule conference rooms, control peak power and supplement safety and security systems.

--Interoperability. Enlighted environmental data is easily shared among control systems via a Building Management System such that temperature and occupancy information for personal workspaces can be used for demand response and to fine-tune HVAC.

--Autonomy. Enlighted devices can collaborate to establish an ambient mood within a single room or operate independently to create personalized work spaces. Building managers and employees easily set performance parameters for a device through Enlighted Energy Manager.

--Virtual Remodeling. Want to turn brightly-lit working area into an ambient break room? Enlighted allows building operators to alter the mood and use of a space without calling an electrician. Typical lighting and building control systems require not only a lengthy, pre-installation design phase to make lighting decisions up-front, but also, with complex dependencies on other systems, many parts, and/or miles of new cable, repurposing workspaces can be cost-prohibitive and too disruptive to even consider.

About Enlighted, Inc.
Enlighted perfects built environments by making them responsive to the people and functions they support. Its leading-edge sensors, analytics, and controls reduce energy costs and increase occupant comfort. Enlighted's advanced analytics incorporate unique environmental, occupancy, and activity data, creating new applications and new opportunities for enterprise-wide efficiencies, productivity, and profitability. For building operators, Enlighted is a non-disruptive, easy-to-deploy, reliable system that makes it simple to customize and adaptworkspaces according to comfort, energy savings, and space utilization goals. With the Enlighted Lighting Control application, over 35 Fortune 500 companies have reduced lighting energy costs by 50 to 75 percent for an average payback of two years. Visit www.enlightedinc.com for more information.

---


[Click Banner To Learn More]
[Home Page] [The Automator] [About] [Subscribe ] [Contact Us]