---
ZigBee Input Device: The Future of CE Interface Devices
Golden units certified, free webinar scheduled and standard publicly available

SAN RAMON, Calif. – Nov. 14, 2012 – The ZigBee« Alliance, a global ecosystem of companies creating wireless solutions for use in energy management, commercial and consumer applications, today announced the public download availability of its ZigBee Input Device™ standard and the selection of golden units supporting this global standard for human interface devices used in consumer electronics (CE) and computer accessories. A free public webinar revealing the innovation of the ZigBee Input Device has been scheduled for December 6.

As a part of the extensive Alliance test and certification plan development process, selected golden units development kits from Freescale, GreenPeak Technologies and Texas Instruments were approved as golden units. These implementations will serve as golden units against which future ZigBee Certified products using this standard will be tested. This testing process ensures compliance with the standard so that consumers can be assured that all ZigBee Input Device products will interoperate, regardless of who builds them. Testing services were provided by T▄V Rheinland.

ZigBee Input Device gives CE manufacturers a standardized way to create advanced mice, touchpads, keyboards, wands or remote control pointers that operate from greater distances and even nearby rooms. This functionality is essential as consumers search for more efficient ways to work with smart TVs, streaming devices and set-top boxes. ZigBee Input Device offers two-way communications between devices, making them smarter and capable of delivering more features than devices using 30-year-old infrared (IR) technology. Plus, ZigBee Input Device products are a greener choice because they will use energy very efficiently and require significantly fewer batteries during their lifetimes than infrared.

"ZigBee Input Device really helps CE manufacturers as they look for ways to improve the ways consumers interact with their advanced and interactive products," said Bob Heile, chairman of the ZigBee Alliance. "ZigBee Input Device leverages the success of ZigBee Remote Control which is already in millions of TVs, set-top boxes and gateways. Traditional infrared isn't capable of dealing with the demands of consumers trying to quickly and easily stream movies, make purchases, search for apps or schedule recordings. A ZigBee Input Device with a keyboard would help consumers complete any of those activities in a snap."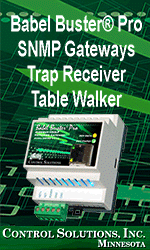 Free Webinar
The Alliance will host a free public webinar covering ZigBee Input Device as well as ZigBee Remote Control and the ZigBee RF4CE specification on December 6, 2012. "ZigBee RF4CE: A Quiet Revolution is Underway" will be held from 8-9 a.m. PST and feature speakers from the CE industry. Space is limited and advance registration is available at: https://www4.gotomeeting.com/register/595909335

ZigBee Input Device – The standard for advanced human input devices
ZigBee Input Device is the global standard for greener, innovative and easy-to-use mice, keyboards, wands, touchpads and other input devices used with computers and CE devices. It gives these devices non-line-of-sight operation, two-way communication, longer range of use, extended battery life, a broader range of capabilities and features. ZigBee Input Device is a standard designed especially for the ZigBee RF4CE specification. For more information or to download the standard, visit: www.zigbee.org/inputdevice.

ZigBee: Control your world
ZigBee offers green and global wireless standards connecting the widest range of devices to work together intelligently and help you control your world. The ZigBee Alliance is an open, non- profit association of approximately 400 members driving development of innovative, reliable and easy-to-use ZigBee standards. The Alliance promotes worldwide adoption of ZigBee as the leading wirelessly networked, sensing and control standard for use in consumer, commercial and industrial areas. For more information, visit: www.ZigBee.org.


---


[Click Banner To Learn More]
[Home Page] [The Automator] [About] [Subscribe ] [Contact Us]