---
Lumewave and California Lighting Technology Center Collaborate to Unveil New Wireless Lighting Control System

Sacramento, CA November 2012 ¬– Lumewave, Inc., a controls manufacturer specializing in campus-wide outdoor lighting control, and The University of California Davis have unveiled a vast lighting retrofit which uses the jointly developed Adaptive Control System to achieve an unmatched level of energy savings and control.

Lumewave partnered with the University of California Davis's California Lighting Technology Center (CLTC) to develop and implement a unique system for retrofitting the campus's exterior lighting. Together, Lumewave and the CLTC perfected a networked, exterior lighting control solution utilizing Adaptive Control with Predictive Behavior. This streamlined wireless lighting control system simplifies installation and provides an unprecedented level of control and monitoring of all outdoor lighting.

The retrofit consisted of replacing exterior lighting fixtures with newer, more energy efficient lighting technologies. Over 1400 exterior fixtures including post tops, wall packs, pathway luminaires and streetlights were replaced with LED fixtures. But even with the implementation of highly energy efficient lighting, Lumewave and the CLTC recognized that there was still a high level of savings that could be gained during nighttime hours by integrating controls. Lumewave's wireless control and monitoring system, capable of connecting a large variety of different types of exterior luminaires, addressed this need.

The controls solution consists of Lumewave TOP900-TL control modules and motion sensors manufactured by WattStopper, Inc., which directly interface with the TOP900TL rather than the fixture. Lumewave's peer-to-peer communication between devices allows for an Adaptive Control System with Predictive Behavior. On pathways, the motion detector sends a signal to the wireless control which brings up that lighting from minimum to maximum. At the same time, another signal is sent to other fixtures in line on the path. Using a patented Direction of Travel (or Predictive Occupancy) function, lighting is progressively brought up ahead of occupants moving through the area. As time delays elapse behind the user, lighting drops back to lower levels as the occupant progresses further down the path. As a further advantage, the system compares sensor data along the wireless lighting control network. In this way, it can accurately predict speed and occupants' path of travel to light the way forward.

The system operates on Lumewave's easy to install radio frequency (RF) network and automatically adjusts lighting to the actual needs of occupants. The TOP900-TL wireless lighting control module operates with LED and eHID ballast, plasma and induction light sources. In addition to control, it provides feedback to users regarding the condition of lamps and ballasts, energy usage, power quality, and the exact location of the fixture.

The TOP900-TL features up to 8 Nighttime scheduled events for group or individual fixture control, revenue-grade energy monitoring and logging, automatic notification of fixture malfunctions, and utilization of Google Maps to show customer lighting system.

The resulting lighting control at the UC Davis campus provides high levels of energy savings, coupled with increased convenience for occupants. When exterior spaces are not in use, lighting dims down to lower light levels. These levels are just enough to maximize savings and reduce light pollution without compromising safety and security. When a pedestrian, cyclist or vehicle approaches the controlled area, lights quickly return to full light output ahead of travelers.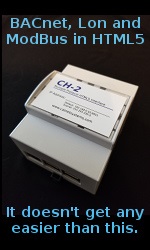 For Parking Lot and Area Lighting applications, a fixture mounted motion detector sends a signal to the wireless control which brings up lighting from minimum to high. Simultaneously, the wireless control sends another signal to other fixtures in the group which brings up all lighting in the controlled zone. Any sensor detecting motion in the zone will keep lighting at high level until the zone is vacant and the user selectable time delay elapses.

The project cost for the lighting retrofit was $950,000 and UC Davis estimates it is saving $100,000 a year in energy costs. The controls are providing an added 40% of savings over the LED upgrade.

But savings aren't the only benefit they are receiving. Added benefits include: extended fixture life, reduced maintenance costs, and increased simplicity of system operation. Also, Lumewave's wireless control system ties into existing building management systems and the network provides information not only on energy use, but on security concerns such as where pedestrian traffic is concentrated at night. Lights can also be controlled either automatically or manually to direct traffic during events or point the way for a lost pedestrian. And one of the most important advantages with the implementation of the new lighting control system, public safety is greatly enhanced by insuring that people have enough light when and where they need it.

Lumewave, Inc.: Lumewave provides innovative, standards-based wireless solutions for control and monitoring of existing and immerging lighting technologies, and provides enhanced public safety, and multi-level control of luminaires by command, schedule or occupancy response. The company's mission also includes refining fixture health reporting, power quality and revenue grade usage tracking, as well as integration into Smart Grid. Lumewave markets a wireless, remote control and monitoring system for street lights, parking lot, site and pathway lighting. This system provides additional savings through the use of various nighttime dimming or switching profiles during evening hours, as well as verifying system performance with automatic diagnostics and reporting for individual fixtures. Products can also be used as a simple wireless bridge for difficult applications without wire. For more information visit www.lumewave.com.

---


[Click Banner To Learn More]
[Home Page] [The Automator] [About] [Subscribe ] [Contact Us]