---
iGloLED: Phone Controlled Lights

We're excited to announce a Kickstarter project for iGloLED. And it was well worth the wait!

Please take the time to visit the Kickstarter page and contribute what you can, because this is a great invention.

If you're not familiar with the product iGloLED is wifi controllable lights. You can, check out iGloLED in action here.

The project started three years ago as a fun exploration into real time lighting control using a mobile device. Sales have grown steadily over this time including custom installs for brands like WeSC, Samsung and Wired Magazine. And coverage in Engadget, MacLife, and Gizmodo who said "iGlo makes any room a hundred times more fun!"

But we've never had quite enough dedicated resource to scale up. We need your help to bring iGloLED to the next level.

To support this Kickstarter project we have brought on-board committed dedicated development resources (including one who is ex Samsung) and continue to expand the network of active resellers. In addition we have secured manufacturing partners and favorable forward volume pricing.

The aim of the Kickstarter project is to reduce the retail price of the core offering, develop the tech and also open up the platform.

iGloLED will retain the simple "plug it in and it works" mentality of the original but significantly also allow users program the WiFi control unit as they see fit. This will open up the market to a world of creative developers who may currently be using control units by Gumstix and Audrinio in innovative ways.

We're opening up and invite you to, contribute to the project, because there have been consistent requests from iGloLED enthusiasts to open up the platform to developers - the Kickstarter project has low entry point of USD99 for an iGloLED kit. That's a USD200 saving on the current version!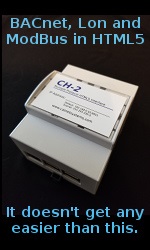 For brands, retailers or if, you just love the product - consider a private white label iGloLED, because some of the world's largest brands have trusted us with custom versions.

Finally, you might have seen a few new kids on the block with mobile lighting projects. iGloLED is significantly different form the competition in the space as it is:

• Proven in market to be robust and scalable for the last three years
• Trusted by major brands Samsung, Wired, WeSC who all have branded iGloLED installations.
• Designed as an open platform that does not require mains power allowing users broader
creative freedom to define the future use out side of lighting.

Should you, choose to fund this project, you will be amongst the first to enjoy the iGloLED lighting experience which we hope will be a world-wide success.

Thank you for your time and contribution. If you have any specific questions or would like to just get involved please do not hesitate to get in touch direct.

www.meamobile.com | info@meamobile.com

---


[Click Banner To Learn More]
[Home Page] [The Automator] [About] [Subscribe ] [Contact Us]