---
The Technological Revolution In Cities
Exhibition and Conference on Smart Cities for South-East Europe

11-13 March 2015, Sofia, Bulgaria

Nowadays technologies rapidly transform cities and experts predict a boom of the so-called 4th Industrial Revolution – the technological one. Prognoses show that by the year 2020 over 50 billion devices will be connected to the network, and in a couple of more years this number may grow to 500 billion. Concepts like cloud services, internet of things - IoE, zero-energy buildings, shared transport, electric vehicles, de-carbonized economy, etc., form the vision of a smart city.

Eberhard van der Laan, mayor of Amsterdam, defines the city's "DNA" – transparency, entrepreneurship, co-operation and integration.

Although the topic of smart cities is new in South-East Europe, it prompts businesses and municipalities to seek realization of a number of projects.

Following the global trends, 'Smart Cities' is a three-day platform which will present innovations, case studies and will facilitate numerous establishments of new partnerships in the Region.

The Exhibition encompasses a wide spectrum of solutions: renewable energy production in cities, smart grid, energy conservation, ICT for the municipal, health and social sectors, organization of traffic flows and electro mobility. It is well-known that buildings consume 40% of the final energy used globally. An accent will also be put on passive houses, building automation systems (BAS) for lighting, heating, air conditioning and ventilation, video surveillance and fire reporting, building management systems (BMS) and building information modeling (BIM), software, etc. The introduction of such technology in buildings significantly reduces the ecological footprint and provides comfort for citizens.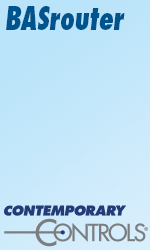 Via Expo has invited speakers from Austria, the UK, Germany, Estonia, Norway and France, who will present the different aspects and challenges that today's cities are facing. Experts from Intel will share their newest developments in the Internet of Things. Miniature technologies will connect more and more objects to the global network, change consumer habits, increase the effectiveness and competitiveness in production, services, entrepreneurship and other social spheres. For the first time a representative of IBESA (International Battery and Energy Storage Alliance), will take part in the Conference and speak about renewable energy storage and its implementation in the smart cities. Other topics include components of smart architecture, new approaches to urban planning, automated emergency calls.

For more information: Via Expo - www.viaexpo.com

Parallel events: 'Save the Life' (emergency, rescue- and safety management), EE & RE (energy efficiency & RES), Save the Planet (waste management)






---

[Click Banner To Learn More]
[Home Page] [The Automator] [About] [Subscribe ] [Contact Us]