---
Daintree Networks Takes Building Energy Management Into The Cloud
Daintree Pioneers Building Energy Management as a Service (BEMaaS), Enabling Customers to Optimize Their Building Operations by Deploying Company's ControlScope Software Remotely with High Scalability and Low TCO

LOS ALTOS, Calif. - November 18, 2014 - Daintree Networks, the leader in open wireless smart building solutions for enterprise control and energy management, today launched an industry-first offering that merges cloud-based computing with building automation technology to enable comprehensive energy management that far surpasses simple lighting control. Daintree's Building Energy Management as a Service (BEMaaS™) approach makes its ControlScope™ software available as a subscription-based cloud application instead of locally on a physical server. Choosing this option will give customers a simple, cost-effective and highly scalable solution for managing all facets of building energy loads and related applications with a low total cost of ownership (TCO).

For more information:http://www.daintree.net/wp-content/uploads/2014/10/BEMaaS-print-102014.pdf

Additionally, customers can buy monitoring and optimization services that allow them to continuously stay on top of changes in their building operations by leveraging expertise from Daintree Networks' building energy professionals. This is the first true end-to-end energy management service offering that spans various building applications and control down to individual devices including lighting, thermostat, plug load, fans, and more.

According to Noah Goldstein, research director at Navigant Research, "Bringing building controls and energy management online is the next logical step in bringing the Internet of Things to buildings management. Given the diversity of approaches to managing energy in existing buildings, making building system management easy along with readily accessible energy metrics will be of great value to individual and portfolio managers."

Customers implementing Daintree's ControlScope BEMaaS solution require no hardware other than a wireless area controller and sensors for their facility's building devices - lights, thermostats, plug loads, meters, mechanical equipment, such as fans and motors, and other energy-related products.

"One of the biggest challenges for many building energy and facility managers is in securing the capital for energy conservation measures," Goldstein reported. "Oftentimes, the service-based approach is an easier sell, internally. This is particularly true in the management of portfolios of facilities, each of which can be run with different margins and metrics."

Another key benefit of the Daintree BEMaaS solution is that it further streamlines the connection between building automation and the Enterprise Internet of Things (E-IoT). According to recent analyst estimates, approximately 26 billion devices will make up the IoT by 2020, creating a pressing need to identify solutions that address these devices' widely varying application, scalability, and reliability requirements while controlling costs in order to spur enterprise adoption.

"Dell OEM Solutions partners with software companies by providing the infrastructure platform for their products and services, and more recently, IoT solutions," said Joyce Mullen, vice president of OEM Solutions at Dell. "A great example of this collaboration is our relationship with Daintree Networks to help deliver their ControlScope Enterprise Internet of Things solution, which can help users achieve reduced energy consumption and carbon output."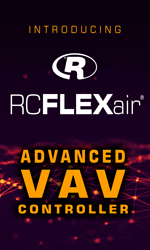 Daintree CEO Danny Yu noted, "We have seen great success and significant savings on the part of customers who have deployed our on-premises Daintree ControlScope solution. Now, we're creating an opportunity to achieve success for companies that lack either the resources or the desire to own and manage their building energy control and management system in-house. Devices securely talking to each other within and between buildings with the ability to control them remotely - that's an option we're proud to say we're the first to offer in a comprehensive manner. And, since ControlScope is also the only true open standards solution, which is critical for IoT, ControlScope BEMaaS might very well be the first offering for the Enterprise Internet of Things in the cloud."

About Daintree
Daintree Networks is a trusted provider of the leading solution for smart building control and management, the core application for the Enterprise Internet of Things™. Daintree's ControlScope™ is an open standards-driven control, monitoring, and optimization solution for facility, operations, energy, and sustainability professionals. ControlScope delivers up to 70 percent energy savings, operational efficiencies and up-time as well as occupant comfort while providing actionable decision-support information through Big Data analytics. Leveraging Daintree's Enterprise Internet of Things™, or E-IoT™ approach, the solution utilizes sensors to also monitor other conditions such as air quality, humidity, building security and more that comprise the networked ecosystem of an organization. Daintree Networks is a channel-friendly company with leading strategic and technology partners helping serve its customers globally, with major locations in Silicon Valley, California, and Melbourne, Australia. Further information is available at http://www.daintree.net


---


[Click Banner To Learn More]
[Home Page] [The Automator] [About] [Subscribe ] [Contact Us]