---
PRES Energy Partners with Pritchett Controls and InsideIQ™ Building Automation Alliance Members for Energy Management System Solutions

Pritchett Controls Relies on InsideIQ Members for Local EMS Solutions Support
Beltsville, Md. — November 19, 2014 — PRES Energy, a national real estate services company, has partnered with InsideIQ Building Automation Alliance member Pritchett Controls for the delivery of energy management system (EMS) solutions for PRES Energy customers nationwide. Pritchett will rely on other members of InsideIQ, an international alliance of independent building automation contractors, to provide local support to PRES Energy customers.

PRES Energy decided to work with a partner for the delivery of EMS solutions in order to provide a consistent product from one customer site to another. The company selected Pritchett Controls, a systems integration and control technology provider, based on their EMS expertise and membership in InsideIQ. Pritchett Controls will provide systems integration with HVAC equipment and on-site power generation as well as the deployment of energy optimization measures and regulatory compliance strategies.

Pritchett has developed a consistent graphical user interface to be used at each site. Additionally, Pritchett provides control system design and develops programming logic for the execution of the energy optimization strategies. Pritchett Controls partners with a local InsideIQ member firm for the installation and commissioning of each system installation. The local InsideIQ member also provides on-going support after the installation is complete.

"A key consideration in planning to support PRES Energy's business requirements was identifying how we could deploy our solutions effectively and provide timely service on a national basis. Our membership in InsideIQ provided us with a perfect platform to be able to do this," said Pete Ewart, vice president business development for Pritchett Controls. "To date, we've installed systems in over a dozen locations including Arizona, California, Colorado, Georgia, Ohio, Michigan, Missouri, Texas, Pennsylvania, Virginia and New Jersey working in close coordination with the local InsideIQ partner in each of those areas."
"PRES Energy works with clients on a national basis in the delivery of energy efficiency and other facility related design build projects," said Rob Moyer, president of PRES Energy. "In order to consistently deliver high quality results for our key clients, we made a conscious decision to partner with Pritchett Controls. Based upon their expertise, reputation, and commitment to service, we trust Pritchett for the delivery of systems integration and energy management strategies. By teaming with Pritchett, we are able to deliver a consistent user interface and a well-tested set of energy optimization strategies that work for our clients, all of which can be quickly deployed."

"With a national network of energy and building management systems experts in place, InsideIQ is the perfect partner for PRES Energy as they implement EMS solutions for customers across the U.S.," said Paul Strohm, president of the InsideIQ Building Automation Alliance. "InsideIQ members are leading independent contractors offering advanced technology solutions with a localized focus and commitment to customer service."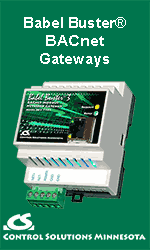 Pritchett Controls is headquartered in Beltsville, Md., and has additional offices in Salisbury, Md. and Manassas, Va. With expertise in control technologies in a wide variety of building applications, Pritchett Controls offers building automation solutions from lighting to security to HVAC. Pritchett Controls services include systems integration; control systems installation, upgrades and maintenance; energy retrofits and performance contracting.
PRES Energy focuses on providing energy cost management services; mechanical, electrical, plumbing (MEP) design build contracting and MEP design services. PRES Energy also provides energy supply side procurement service which assists clients in lowering their energy commodity purchasing costs.

About InsideIQ
InsideIQ Building Automation Alliance is an organization comprised of independent commercial building and facility automation companies representing common automation and security system platforms. Our member firms across North America, Europe and Australia share best practices among more than 5,200 employees at over 110 locations. Members specialize in the design and implementation of facilities and process control systems, systems integration, enterprise security systems, facilities maintenance services, energy services, and the representation of other value-added products and services. The largest independent organization of its kind, InsideIQ member companies provide consistent applications, coordination, and support for commercial facility owners. More information is available online at www.insideiq.org.


---

[Click Banner To Learn More]
[Home Page] [The Automator] [About] [Subscribe ] [Contact Us]