---
QualityLogic Issues Latest Release of SEP 2 Test Tools
Adds Metering and Mirrored Metering Functionality to Smart Energy Profile 2 Tests

Simi Valley, CA - November 24, 2014 - QualityLogic, Inc., global leader in Smart Grid conformance and interoperability test tools, today announced the latest release of its Smart Energy Profile 2 (SEP 2) test tools. QualityLogic has added Metering and Mirrored Metering test functionality to its set of SEP 2 tests.

In December of 2013, QualityLogic introduced its SEP 2 Accelerator Program with a goal of continued development of additional functionality for the SEP 2 Test Tools. The first release was issued in April, 2014 and the November Release is the second of three planned releases. A final release in early 2015 will include tests for Flow Reservation and DER.

"We now have customers in North America, Asia and India using the QualityLogic SEP 2 test tools to validate their implementations for both conformance to the IEEE specification and interoperability with other implementations," said James Mater, General Manager Smart Grid at QualityLogic. "In addition we have had inquiries from throughout the world. SEP 2 pilots are showing up in residential appliance smart energy applications, EV charging, residential DR programs, and integration of distributed energy resources. The QualityLogic SEP 2 test tools are the only test tools for this standard, and we are pleased to be able to contribute to the industry in this way."

Pricing has been set for the current release and will be effective until December 27, 2014. After that, prices will increase by over 20 percent for all the SEP 2 test products. For more information, visit http://www.qualitylogic.com/Contents/Smart-Grid/Products-Services/.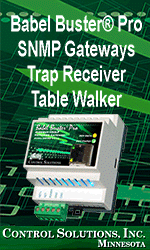 ABOUT QUALITYLOGIC
QualityLogic was selected by the OpenADR Alliance to develop a conformance and interoperability test tool for OpenADR compliant products, and by Itron to develop and conduct testing for its ChoiceConnect® ERT® Certification Program. QualityLogic is the testing partner for the Pacific Northwest Smart Grid Demonstration, the largest project of its kind in the U.S. The Company offers interoperability, conformance, and certification test solutions for other Smart Energy technologies and is an active participant in Smart Grid standards activities, including the OpenADR and Bluetooth Alliance, Consortium for SEP 2 Interoperability, SGIP, GWAC, and others.
For more information, visit www.qualitylogic.com.


---


[Click Banner To Learn More]
[Home Page] [The Automator] [About] [Subscribe ] [Contact Us]