---
BACnet® Global Roadshow connects the future of building intelligence

Dortmund/Marietta. – BACnet International and the BACnet Interest Group Europe (BIG-EU) announce the agenda of the Global BACnet Roadshow 2015. Celebrating 20 years ANSI 135 standard and 10 years ISO 16484-5 standard, the roadshow confirms the migration from proprietary systems to open environment in building automation. Core topics are connected intelligence, security in buildings and the role of IT in facility operation and building management systems. The comprehensive interoperability shows in each city will shape the multi-vendor future of smart, functional buildings.

BACnet® Global Roadshow Agenda 2015
Americas
Chicago, Apr 14th
Vancouver, Apr 21st
Buenos Aires, Apr 28th
Sao Paulo, May 5th

Europe - Middle East - Africa
Abu Dhabi, Jun 2nd
Warsaw, Jun 9th
Berlin, Jun 16th
Cape Town, Jun 23rd

Asia Pacific
Pune, Nov 5th
Singapore, Nov 12th
Beijing, Nov 19th
Tokyo, Nov 26th

From now on www.bacnetroadshow.org will be the central contact point for designers, constructors and operators of buildings. The roadshow is conducted by MarDirect, a public relations provider for the international BACnet community.

About the BIG-EU
The BACnet Interest Group Europe (BIG-EU) promotes the use of the global BACnet communication standard ISO 16484-5 in building automation and security technology in Europe. Founded in 1998 by 18 companies from the building automation industry, today the BIG-EU has over 100 members from Belgium, Denmark, Germany, England, Finland, France, Ireland, Italy, Canada, the Netherlands, Norway, Austria, Poland, Sweden, Switzerland, the Czech Republic and the USA. The objectives of the BIG-EU are to take into account European interests in the development of the BACnet standard and the exchange of information with the ASHRAE SSPC 135 committee responsible for BACnet, as well as the American BACnet community, and joint marketing, a common standard for qualifications offered and the shared creation of technical guidelines. For further information, please visit www.big-eu.org.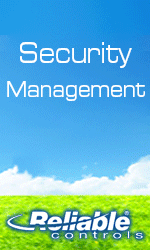 About BACnet International
BACnet International is an industry association that facilitates the successful use of the BACnet protocol in building automation and control systems through interoperability testing, educational programs and promotional activities. BACnet International oversees operation of the BACnet Testing Labs (BTL) and maintains a global listing of tested products. The BACnet standard was developed by the American Society of Heating, Refrigerating and Air-Conditioning Engineers (ASHRAE) and has been made publicly available so that manufacturers can create interoperable systems of products. BACnet International complements the work of the ASHRAE standards committee and BACnet-related interest groups around the world. BACnet International members include building owners, consulting engineers and facility managers, as well as companies involved in the design, manufacturing, installation, commissioning and maintenance of control equipment that uses BACnet for communication. For more information, please visit www.bacnetinternational.org

About MarDirect
MarDirect is the marketing and service provider of the BACnet Interest Groups in Europe, France, Italy, China, Middle East and USA. Our team speaks several European and other languages and keeps investors, planners and BACnet users informed – via the BACnet Journals, Forums, academies, Plugfests, press releases, online media, films and trade show exhibitions around the globe. For more than ten years, the Dortmund (Germany)-based company promotes the development of technical standards and engineering associations. Fields of work are building automation, industrial automation, web and communication technologies, engineering products and services. For more information please visit www.mardirect.de


---


[Click Banner To Learn More]
[Home Page] [The Automator] [About] [Subscribe ] [Contact Us]