---
BACnet double anniversary at ISH 2015

New trends, new members, new applications on the BACnet booth (10.3 - A61)

Dortmund, Nov 26, 2014. – At the ISH 2015, the BACnet Interest Group Europe (BIG EU) welcomes the professional world of building automation to the 10th anniversary of the BACnet standard ISO 16484-5. On the BACnet booth (10.3, A61) from 10th – 14th March, 15 members will demonstrate new devices based on the non-proprietary bus system and the reliable protection of investments.

There is even a double anniversary that BACnet users will celebrate at the ISH. Because the roots of BACnet began as an ANSI standard 20 years ago, the joint stand slogan is "BACnet – 10+20 years of sustainable success."

As a global standard, BACnet has developed more than ever as the backbone of the building. At the ISH 2015 two trends will be clear; first, the exhibition includes some new BIG-EU members, and second, the growth of applications by integration of energy management and metering technology.

Exhibitors 2015

In addition to numerous logo exhibitors, several major exhibitors have already registered at the BACnet booth for the ISH 2015:
- ABB,
- Aquametro Messtechnik,
- BACnet International,
- Delta Controls,
- DIAL,
- HERMOS,
- ICONAG-Leittechnik,
- Johnson Controls Systems & Service,
- Oppermann Regelgeräte,
- SAUTER,
- SE-Elektronic,
- Siemens Building Technologies und
- SONTAY.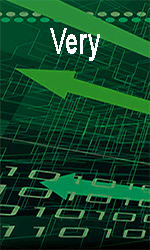 With the double anniversary in mind, BACnet at the ISH is also a springboard for the global BACnet Roadshow 2015. From Chicago to Tokyo, the users globally learn about the future of the BACnet standard. Warsaw on June 9th and Berlin on June 16th are the only roadshow stops in Europe. More information at the booth and on www.bacnetroadshow.org/.

About the BIG-EU:
The BACnet Interest Group Europe (BIG-EU) promotes the use of the global BACnet communication standard ISO 16484-5 in building automation and security technology in Europe. Founded in 1998 by 18 companies from the building automation industry, today the BIG-EU has over 100 members from Belgium, Denmark, Germany, England, Finland, France, Ireland, Italy, Canada, the Netherlands, Norway, Austria, Poland, Sweden, Switzerland, the Czech Republic and the USA. The objectives of the BIG-EU are to take into account European interests in the development of the BACnet standard and the exchange of information with the ASHRAE SSPC 135 committee responsible for BACnet, as well as the American BACnet community, and joint marketing, a common standard for qualifications offered and the shared creation of technical guidelines. For further information, please visit www.big-eu.org.



---


[Click Banner To Learn More]
[Home Page] [The Automator] [About] [Subscribe ] [Contact Us]