---
Retrofit Smart Shade Solution iBlinds Tapped as Z-Wave IoT Contest Winner

iBlinds from HAB Home Intelligence is named the fifth winner of the Z-Wave Labs IoT competition with their intelligent, retrofit, smart blind control solution.

Fremont, CA – November 19, 2015 at 9:00am EST– The Z-Wave Alliance, an open consortium of leading global companies deploying Z-Wave, is proud to announce the October winner of its global IoT developer competition. Texas-based smart home startup HAB Home Intelligence is the next winner of the yearlong Z-Wave Labs program with iBlinds, their intelligent shading solution, and will receive Z-Wave Alliance membership and access to the new Z-Wave IoT ready 500 series development kits.

iBlinds from HAB Home Intelligence is an easy-to-install solution for homeowners looking to automate and control the blinds already in their home. No need to buy any special tools, order new blinds, or even call a contractor. Once certified, the intelligent blind motor will work with any Z-Wave controller and app to give homeowners control over their blinds, whether they are at home or away. Z-Wave integration will also enable iBlinds to interact and communicate with other smart home devices on the network, which the user can use to create personalized 'scenes' and automation rules.

"Lighting and shade automation is a critical slice of the smart home pie," said Mitchell Klein, Executive Director of the Z-Wave Alliance. "Companies like HAB Home Intelligence that are looking at creating retrofit solutions using Z-Wave technology, like iBlinds, are making the smart home more accessible and friendly to consumers. Being able to add a simple product to existing items in the home to make them "smart" is very appealing to those who want the functionality without the extra "stuff."

In addition to being a retrofit solution to remotely control and automate your blinds at home, iBlinds can assist with indoor climate control and home security. During the fall / winter months, users can use iBlinds to let natural sunlight in to help warm the house and keep heating bills low, or choose to close their blinds during the summer to help cool the house and keep A/C expenses low. While away, users can schedule their blinds to open and close at specific times to give the illusion someone is home and keep potential intruders at bay.

"Integrating Z-Wave into our iBlinds solution from the very beginning was an easy choice," said Eric Barnett, HAB Home Intelligence CTO. "The guaranteed interoperability between devices and diverse ecosystem of smart home solutions associated with Z-Wave were particularly enticing to us and we knew it was a standard we wanted to innovate on in order to give our customers the best possible experience."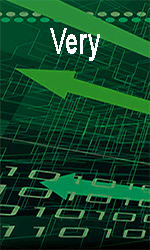 Started in May 2015, Z-Wave Labs is a global competition designed to encourage IoT innovation on the Z-Wave platform. New winners in an IoT related industry are selected each month by the Z-Wave Labs program, including but not limited to: residential, commercial, automotive, healthcare, energy, security and aging-in-place. Winners are able to access the Z-Wave IoT ready 500 series development kits, including the Keil PK51 Professional Developer's Kit for the 8051 microcontroller family. They are also featured on the Z-Wave Labs website and on social media. Keil supports the Z-Wave Labs competition by sponsoring a one-year PK51 Professional Developer's Kit license for every winning company.

To learn more about Z-Wave Labs, apply for the competition and read frequently asked questions, please visit http://z-wavelabs.org.

For more information on the Z-Wave Alliance, please visit http://z-wavealliance.org.


---


[Click Banner To Learn More]
[Home Page] [The Automator] [About] [Subscribe ] [Contact Us]