---
BSRIA Briefing 2016: the occupant is king, delivering wellbeing the key to occupant satisfaction
Last Friday 11th November, BSRIA welcomed 380 industry professionals at the Brewery in London for its annual Briefing: performance and wellbeing, beyond compliance. This flagship event was opened by BSRIA Chief Executive Julia Evans, who welcomed leading industry figures. She stressed that we were all to expect an "engaging and exciting" morning. The audience would be "energised and educated" by the stimulating speakers on the agenda!

Julia reminded everyone that wellbeing was "currently very much in the news" and "at the forefront of academic thinking in the engineering world". Indeed, Building Performance Evaluation and sustainability would dramatically change in the next 20 years.

The event was chaired by Sarah Ratcliffe, Programme Director, Better Buildings Partnership, who asked the question: "What do we know about performance and wellbeing?" Sarah said that 80 per cent of the buildings we will occupy in 2050 have already been built, making it a challenge to meet our carbon emission targets. But the COP 22 – Marrakech Climate Change Conference and looking at climate change, CO2 emissions and the built environment should help raise the profile of the topic.

Sarah added that clear air and access to daylight has a "positive impact" on any workforce, essential when staff costs contribute towards 90 per cent of company operational costs. She went to say that buildings are not performing as they should be and asked if performance outcomes and setting targets would change this? Sarah challenged the audience, suggesting it was down to them to deliver such change. She went on to introduce the morning's speakers.

The first speaker was Lynne Ceeney, BSRIA's new Technical Director, who gave a wellbeing overview to set the scene: "the what, the who and the why": to pose questions of the future industry direction.

She said that while wellbeing is a "hot topic" there is no universally-accepted definition for it and that, in part, this is because wellbeing is dependent on context and task. It is probably easier to understand the opposite: people are often able to articulate what is stopping them from feeling great, but find it harder to say what is giving them a sense of wellbeing.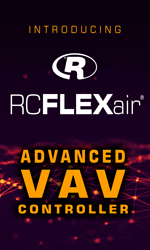 For the complete coverage of the agenda visit http://www.bsria.co.uk
BSRIA is a non-profit distributing, member-based association, providing specialist services in construction and building services.
---

[Click Banner To Learn More]
[Home Page] [The Automator] [About] [Subscribe ] [Contact Us]