---
Project Haystack November 2018 Updates

There are several exciting Project Haystack activities and events taking place during the next several months. We wanted to make sure you were aware of all of them and look forward to your support and participation!

Haystack Connect 2019
We just announced that Haystack Connect 2019 will take place May 13-15, 2019 at the Paradise Point Resort & Spa in San Diego, California. Haystack Connect is a unique conference, an open-forum for professionals involved in automation, control and the Internet of Things to learn and share the latest technologies and techniques for connecting systems and utilizing device data in applications including intelligent buildings, energy management, remote monitoring, and other IoT devices and applications. Haystack Connect is a biennial event that was originally launched in 2013 and has grown dramatically, ever since, as the industry addresses the challenge of making smart devices data easier to work with.

This two-and-a-half day conference includes keynote presentations, a sponsor showcase, and a packed schedule of technical sessions covering data acquisition, communications, protocol translation, data visualization, analytics, data semantics, modeling, and security—all critical technologies essential to using operational data to drive improved performance. More information about Haystack Connect 2019 is available at www.haystackconnect.org.

Connections Magazine
The next issue of the Project Haystack Connections Magazine is in development and will be published in early January 2019. The Connections Magazine reports the news from the Project Haystack community around the world and provides updates on the development of working groups, new tagging models, reference implementations, complementary applications, and use-case stories from the community working together to make device data easier to use across applications of all types.

If you are interested in advertising in the next issue, please contact Robin Bestel at robin@haystackconnect.org. To purchase advertising space, please download the Connections Magazine Fall 2018 Advertising Space Purchase Form.

Like Haystack Connect, the Connections Magazine has grown significantly. For those who may not have seen it, you can find the Spring 2018 issue here: https://project-haystack.org/file/29/Haystack-Connections-Magazine-Issue-4-June-2018.pdf.

Working Groups
As an open-source, collaborative community where people and companies work together to address the challenge of utilizing semantic modeling to streamline the interchange of device data among software applications, Project Haystack has a variety of working groups that are helping to create, maintain and improve the Project Haystack methodology.

To check out the Working Groups visit https://project-haystack.org/forum/wg.

Project Haystack in Other Vertical Applications
Project Haystack is not limited to building equipment applications. The Haystack methodology can be applied to virtually any type of equipment system or device data. John Petze, Executive Director of Project Haystack, recently spoke at IECON 2018, the 44th Annual Conference of the IEEE Industrial Electronics Society. Like our market, the industrial market has a need to make data self-describing and easy to work with across different applications.

Memoori Webinar
Project Haystack will be delivering and sponsoring a Webinar and discussion with Memoori Smart Building Research on November 6 at 11:00 AM EST. The webinar and discussion entitled, The Evolution of Data and Analytics in the Built Environment, will look at the growth in the use of data and its impact within the built environment today and how unified semantic modeling is helping companies navigate the sea of data. Register for this FREE Webinar at: https://www.memoori.com/webinars/evolution-data-analytics-built-environment.

Collaboration with ASHRAE BACnet
Last April Project Haystack entered into a formal collaboration to integrate Haystack tagging and Brick data modeling concepts into the proposed ASHRAE Standard 223P for semantic tagging of building data.

ASHRAE Standard 223P: "Designation and Classification of Semantic Tags for Building Data" provides a dictionary of semantic tags for descriptive tagging of building data including building automation and control data along with associated systems.

By integrating Haystack tagging and Brick data modeling concepts with the upcoming ASHRAE Standard 223P, the result is intended to enable interoperability on semantic information across the building industry, particularly in building automation. This unified effort is aiming at a formally standardized application data modeling solution which can be implemented in various ways.

The efforts of this Working Group are proceeding with a final draft proposal expected to be announced by Project Haystack by the end of 2018.

Project Haystack Membership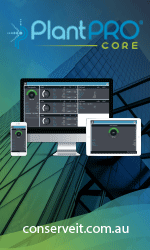 The number of companies supporting Project Haystack continues to grow. You can contact Project Haystack Corporation for additional information on becoming a member by emailing at: projecthaystackinfo@gmail.com.

Presentation at AHR Expo 2019
Semantic Tagging Passes an Inflection Point - Understanding Project Haystack
Tuesday, January 15, 2019, 10:30 AM - 11:30 AM | B311

Today's equipment systems produce vast amounts of data. In order to utilize this data effectively to be useful to downstream applications like analytics, security compliance, work order tracking, and more, the data must include information to describe its meaning. Today, most operational data has very limited descriptive information requiring a manual, labor-intensive process to "map" the data before value creation can begin. The practice of applying descriptive information to data is referred to as data semantics. Since the ASHRAE announcement of BACnet/Haystack/Brick collaboration, there is a lot of movement on tagging among manufacturers. There is a mix in the level of tagging support each vendor now has for the Haystack library and the BACnet approach, but, there is no pushback regarding the need to support standardized tagging. They are either already doing it, or it is on their roadmap. They all understand this is where the industry is headed as the industry learns to utilize smart device data to reduce operating costs and create value for building owners and operators.

For more information about the Project Haystack Organization, the Methodology and Working Groups, please visit: www.project-haystack.org.

---


[Click Banner To Learn More]
[Home Page] [The Automator] [About] [Subscribe ] [Contact Us]