---
ASHRAE Leadership Addresses Canada House of Commons Standing Committee on Natural Resources
ATLANTA (Nov. 21, 2018) – Sheila J. Hayter, P.E. 2018-2019 ASHRAE president, and Darryl K. Boyce, P.Eng., 2018-2019 ASHRAE president-elect, testified before the Standing Committee on Natural Resources at the House of Commons of Canada on Tuesday, Nov. 20.

The committee is currently studying economic opportunities for energy efficiency in Canada. ASHRAE provided testimony focused on the technical tools, standards and guidelines it develops that can help government – and the private sector – deliver on energy efficiency and building performance.

During the hearing, Hayter highlighted how ASHRAE resources can help drive sound energy policy, and aid Canada in its development of a nationwide net-zero energy building code, which it aims to complete by 2030, with all provinces and territories adopting and implementing it by 2040.

Hayter shared that ASHRAE is reviewing its existing portfolio of standards to determine the best way to create a zero-energy building standard and would happily share the Society's knowledge in the area.

"ASHRAE is honored to have had the opportunity to testify before the Standing Committee on Natural Resources," said Hayter. "We take immense pride in being invited into these important discussions while we work as a Society to spearhead the efforts toward building a new energy future. As Canada moves toward a smart grid, we welcome the opportunity to continue sharing our technical expertise to ensure this transition is done effectively and efficiently, and to also assist in providing the tools, resources, and knowledge to ensure proper operation of buildings in this new paradigm."

During his testimony, Boyce passionately articulated the importance of optimizing the performance of Canada's existing buildings, sharing that every $1 million invested in energy efficiency results in $3 to $4 million in economic growth, according to the Pembina Institute. Boyce also emphasized the need to focus on building operations to ensure optimal performance.

"Optimizing Canada's existing buildings and ensuring effective building operations are key to meeting Canada's energy and climate commitments," said Boyce. "Investments in these buildings can also generate solid economic benefits for those who own, operate, live and work in these buildings – and ASHRAE has the resources and tools to help achieve those benefits."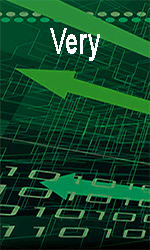 Boyce particularly pointed out the following tools as resources well-equipped to help Canada achieve its goals.

To read the entire testimony, please click this link.

About ASHRAE
ASHRAE, founded in 1894, is a global society advancing human well-being through sustainable technology for the built environment. The Society and its more than 56,000 members worldwide focus on building systems, energy efficiency, indoor air quality, refrigeration and sustainability. Through research, standards writing, publishing, certification and continuing education, ASHRAE shapes tomorrow's built environment today. For more information, visit www.ashrae.org/news and connect on Twitter, Facebook and LinkedIn.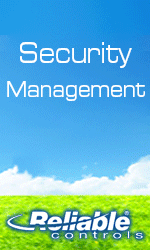 ---

[Click Banner To Learn More]
[Home Page] [The Automator] [About] [Subscribe ] [Contact Us]