---
New Echelon Platform First to Embed Control Networks Inside Everyday Devices












Low-cost, ultra-miniature Pyxos platform extends the reach of control networks inside everything from machines and building materials, to clothing and furniture
Huntington Beach, CA - Echelon Corporation (NASDAQ: ELON), a pioneer in control networking, announced the new Pyxos™ platform that for the first time enables control networks to be embedded economically inside office equipment, building automation devices, vending machines, small appliances, and industrial machines. Pyxos components are so small, low-cost, and easily used that they can even be embedded into materials and devices that were never previously considered candidates for networking - carpets, building materials, and office furniture. The ubiquitous deployment of embedded control networks can add functionality and lower the costs of a wide range of automation and energy management applications, expanding existing market segments and creating new ones.
According to Harbor Research, Inc., the 2005 market for "device" networks includes 375 million "static devices," 500 million "controllers," 750 million "smart" sensors, and 35 billion microprocessors and microcontrollers. Static devices include HVAC equipment, industrial machinery, pipelines, home appliances, and others; controllers include industrial controllers and appliance controllers; and smart sensors include accelerometers, pressure gauges, flow, position, speed, temperature, and biosensors, among others.
The Pyxos platform is the first "self-organizing" embedded control network in which devices automatically configure themselves into functioning networks. This makes the technology particularly well suited for applications that are geared toward the non-technical user. For example, the platform is ideal for consumer-installed products; for configurable products like appliances, air handlers, and automobiles in which there are many different assembly options; and for products like smart military fatigues that are laden with sensors that change during each mission. Moreover, the Pyxos platform is fully compatible with LonWorks® networks, allowing Pyxos based machines or networks to be integrated into still larger control networks.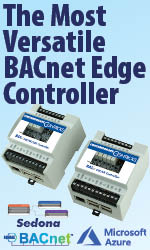 Other key features of Echelon's Pyxos platform include: low cost, ultra-miniature size, media independence (wired or wireless), extensible architecture, and universal applicability across different industries. For example, consider what can be done when a control network and sensors are embedded within carpeting. Smart carpeting would allow traffic patterns to be tracked, directing cleaning crews only to those areas that were trafficked. Occupied areas could be identified to emergency response teams, right down to individual office cubicles, in the event of a fire. An alarm could be raised automatically if a guard on tour is overcome by an intruder.
"LonWorks is the leading platform for connecting everyday devices to each other and the Internet. Our new Pyxos platform extends the reach of control networks into the devices themselves," said M. Kenneth Oshman, chairman and CEO of Echelon. "Our customers see tremendous value in putting a Pyxos network into their existing LonWorks product lines to increase value and functionality. We believe that the combined opportunity of the LonWorks and Pyxos platforms represents tens of billions of devices tucked away inside equipment, home furnishings, vehicles, and other applications."
A Question & Answer document with additional information regarding the release may be found http://www.echelon.com/company/press/pyxosqa.htm.
About Echelon Corporation
Echelon Corporation (NASDAQ: ELON) is a pioneer and world leader in control networking — networks that connect machines and other electronic devices — for the purpose of sensing, monitoring and controlling the world around us. Echelon's LonWorks platform for control networking was released in 1990 and has become a worldwide standard in the building, industrial, transportation, and home automation markets. Launched in 2003, Echelon's Networked Energy Services system is an open, extensible, advanced metering infrastructure that can bring benefits to every aspect of a utility's operation, from metering and customer services to distribution operations and value-added business. In 2005 Echelon released the world's first embedded control network infrastructure, the Pyxos platform, extending the benefits of networking inside of machines to the sensors and actuators that make them function.

Echelon is based in San Jose, California, with international offices in China, France, Germany, Italy, Hong Kong, Japan, Korea, The Netherlands, and the United Kingdom. Further information regarding Echelon can be found at http://www.echelon.com.
---


[Click Banner To Learn More]
[Home Page] [The Automator] [About] [Subscribe ] [Contact Us]