---
Critical Trends, Technologies and Techniques To Be Addressed at 2009 AHR Expo











70 Educational Sessions, Certification Programs Offered
WESTPORT, Connecticut…October 23, 2008 — The latest trends, technologies and techniques impacting all segments of the HVAC/R industry will be addressed as part of the extensive educational programming offered at the 2009 AHR EXPO®, January 26-28, 2009 at Chicago's McCormick Place.
Featuring 70 sessions and workshops presented by the industry's leading trade associations, topics range from achieving sustainability and energy reduction to the economics of energy, best practices and the latest trends and techniques in HVAC/R.
In addition to 30 educational sessions and workshops offered by the ASHRAE Learning Institute, 29 free sessions will be presented by 18 associations during the 2009 AHR EXPO (www.ahrexpo.com). The free sessions include:
• Using Technology to Create Sustainable Green Buildings (AHR)
• SMACNA/ANSI HVAC Duct Construction Standard (SMACNA)
• Indoor Air Quality & The Built Environment (HRAI SkillTech Academy)
• Training Your Technicians (RSES)
• System Operating Costs and Duct Leakage (SPIDA)
• GridWise and the Nation's Carbon Footprint (GWAC)
• Maximizing System Performance with Condensing/Noncondensing Boilers (ABMA)
• Energy Economics in Your Buildings (AHR)
• Hydronic Radiant Control Strategies (RPA)
• HVAC/R Education & Training: Important Yesterday, Today and Tomorrow (AHRI)
• Labeling Fans for Energy Efficiency (AMCA)
• Green Buildings, BIM and Evolving Energy Standards (AHR)
• Emission Reductions Using Combustion & Post Combustion Processes (ABMA)
• Plan and Spec Representative/Manufacturer Relations (HARDI)
• B2G – Building to Grid – and the Next Frontier for BACnet (GWAC)
• Saving Energy Through Proper Air Filtration (NAFA)
• Requirements of the Technical Commissioning Process (NEBB)
• SMACNA/ANSI Seismic Restraint Standard (SMACNA)
• "Building to Grid:" Enabling Buildings to Trade Their Energy (AHR)
• Best Ventilation Practices for High Performance Homes (HVI)
• Wireless Sensors and Control Networks (ZigBee Alliance)
In addition, several half and full-day educational events will be held in conjunction with the Show. For the first time at the AHR EXPO, a LEED Implementation for Building Operations and Maintenance Seminar will be held by USGBC on Monday, January 26th. This 300-level course is designed for building operations and maintenance professionals involved in implementing LEED v2009: Existing Building Operations and Maintenance. Also on January 26th, PM Live will be returning to the AHR EXPO with its Solar Water & Solar Heating – New Opportunities for Hydronic Professionals and Reclaimed Water & Water Conservation Revisited sessions. The Green Mechanical Council will be hosting its Greenspeak: the Language and Culture of Green session and, CABA will host a Building Intelligence Tour on Tuesday, January 27th. Registration and fees are required for these five educational events.
For more details on educational opportunities being offered at the 2009 AHR EXPO, including a full list of courses, costs and times, visit www.ahrexpo.com/education.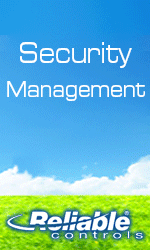 CERTIFICATION OFFERINGS
Several workshops and certification exams will also be held during the 2009 AHR EXPO. NATE will be conducting its Certification Refresher Course and Exams on Monday, January 26th from 8:30 am 4:30 pm. Exams being held include the Core Exam and a Specialty Exam, both of which are required for NATE certification. Pre-registration for the NATE exams is available at www.natex.org. The AABC Commissioning Group (ACG) will also be holding a comprehensive five-hour Workshop followed by a Commissioning Certification exam on Tuesday, January 27th during the AHR EXPO from 8:00 am – 5:00 pm. For more information on the AABC Commissioning Workshop and Exam, visit www.commissioning.org. LonMark will be hosting certification exams on Monday, January 26th (8:00 am – 4:00 pm) and Wednesday, January 28th (8:00 am – 4:00 pm).
ASHRAE LEARNING INSTITUTE SESSIONS
ASHRAE's Learning Institute will once again be presenting educational sessions that provide unique insights into critical topics for engineering professionals. Some of the courses that will be offered include Energy Management in New and Existing Buildings, Introduction to Green Buildings and Sustainable Construction, Installation of Residential Ventilation Systems, Introduction to Thermal Energy Storage Systems for A/C, and Liability and Litigation Issues in Green Design. The courses begin prior to the start of the AHR EXPO on Sunday, January 25th. Half-Day courses earn three PHDs/AIA LUs or .3 CEUs and a nominal tuition is required. Seminars offered on Wednesday will earn four PDHs. For more information on the ASHRAE educational offerings at the 2009 AHR EXPO, visit www.ashrae.org.
About the AHR EXPO
As the largest and most comprehensive HVAC/R exposition, the AHR EXPO attracts tens of thousands of attendees from all facets of the industry, including contractors, engineers, dealers, distributors, wholesalers, OEMs, architects and builders, industrial plant operators, facility owners and managers, agents and reps.
Since 1930, the AHR EXPO has been the HVAC/R professional's best resource for new products, new ideas and new services. It's a hands-on, interactive event that showcases a wide spectrum of equipment, systems, and components. This unique industry forum creates a dynamic marketing environment unequaled in size and scope by any other industry event.
The AHR EXPO is produced and managed by International Exposition Company, 15 Franklin Street, Westport, CT 06880; e-mail: info@ahrexpo.com; website: www.ahrexpo.com
---


[Click Banner To Learn More]
[Home Page] [The Automator] [About] [Subscribe ] [Contact Us]