---
The Foundation of Truly Smart Buildings, Crestron Next Generation CP3 3-Series Control System® Now Shipping

CP3 10 times faster than 2-Series control system at same budget-friendly price

Rockleigh, NJ, October 2, 2012 – Crestron today announced that its next generation CP3 3-Series Control System® is now available. Powered by Core 3 OS™, CP3 provides a powerful platform that simplifies the design, integration, and control of AV, lighting control, HVAC, energy management, BMS and all other connected systems in commercial buildings, hotels, universities, casinos, command centers, homes, schools, and multi-campus environments. Featuring faster processing speeds, more memory, high-efficiency multitasking capabilities, external storage options, built-in BACnet support, and enhanced IP security, CP3 delivers exponential increases in control system performance for the largest commercial facilities, making it an essential component to any integrated building technology environment. At a budget-friendly price, CP3 is exceptionally versatile, also making it ideal for advanced home control applications.

"CP3 is more than just a new control system. It's the future of networked, integrated building and home control," said Fred Bargetzi, Crestron VP of Technology. "The new 3-Series systems are the backbone of the most powerful control networking platform available today. At up to 10 times faster than 2-Series processors, CP3 takes integrated building technology to a powerful new level of control functionality."

Compact and rack mountable, CP3 enables real-time multi-tasking to flawlessly run up to 10 independent programs simultaneously. IT-like programming architecture enables integrators to perform system maintenance and expansion in ways not previously possible. Upgrades can be performed on any individual subsystem - such as AV, lighting control, HVAC, security systems and climate control - without affecting the entire system. Since each control program is independent, a restart of one program has no effect on the others. The result is improved system architecture and virtually no downtime.

Onboard BACnet/IP support enables seamless integration with existing building management systems and other BACnet devices. All systems can now run independently and communicate with each other on the same high-powered Crestron platform, creating a truly smart building. Using Crestron 3-Series control systems, integrated control of lighting, shades, HVAC, AV, BMS, security, IT, and other connected systems now becomes faster, simpler and significantly more efficient.

Built-in SNMP support enables integration with third-party network management software, allowing control and monitoring in a format that's familiar to IT personnel. Using Fusion RV™ Remote Asset Management Software, staff can perform remote scheduling, monitoring, and control of rooms and technology from a central help desk, resulting in significant, measurable productivity gains.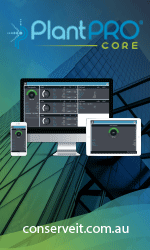 As a fully-integrated global building technology platform, all updates can be done remotely via IP with enhanced secure Ethernet connectivity ensuring network security across the enterprise. Easy connection to CP3 via Apple® iPhone®, iPad®, and Android® mobile devices and computers gives users convenient, reliable mobile control of a building or their home from anywhere in the world. Built-in Core 3 UI™ XPanel technology gives facility managers and homeowners virtual touch screen control through any popular Web browser running on any Mac® or PC.

Designed to save energy, CP3 is a low power consumer at an environmentally friendly 15 watts. A PW-2420RU power supply is included. The USB 2.0 port and MMC memory card slot enables users to add plenty of external storage on the fly using low cost SD cards and USB drives.
CP3 is the first release of an advanced high performance family of Crestron 3-Series control systems that will replace 2-Series processors. Additional 3-Series control systems are scheduled to be released over the next year.

"CP3 and the Core 3 OS platform is the new center of networked infrastructure and control for integrated building technology and the integrated home," said Bargetzi.

For more information on this new generation integrated control technology, visit the CP3 product page. See http://www.creston.com


---


[Click Banner To Learn More]
[Home Page] [The Automator] [About] [Subscribe ] [Contact Us]