---
Save Energy System's Demand Limiting Controller offers automated energy efficiency and fast ROI for commercial facilities
Low-Cost Networked System Cuts HVAC Utility Costs up to 30 percent
BEVERLY, MA – OCTOBER 4, 2012 – Save Energy Systems, Inc., [http://www.saveenergysystems.com] today announced a new version of its patented Demand Limiting Controller (DLC), that includes a number of advanced features that are intended serve small to mid-sized commercial buildings over 6,000 square feet and that have three or more HVAC units. The DLC automatically monitors ambient and external temperatures to intelligently coordinate an HVAC units' performance to reduce energy costs up to 30 percent.
Paul Laskow, President and founder of Save Energy Systems, Inc., stated, "First and foremost, the DLC is an energy efficiency tool. It's easy to install, simple to use and will save time and money." Laskow added, "The DLC doesn't need to be programmed and the intuitive interface requires very little training to operate. We've incorporated functionality typically found in higher-end systems such as automated demand response, peak load balancing, a built in economizer management and automated alerts that send emails proactively when maintenance is needed, or filters require changing. And, we've done this at a fraction of the cost of the higher end systems. Generally, the DLC keeps things running smoothly before they become costly problems." Laskow noted that all of the features are designed to optimize energy use and said increased savings can be achieved by analyzing the data and making facility changes that continue to reduce energy consumption.
The DLC is a networked system comprised of a central controller and customized thermostats that leverage discrete zone data with current weather and forecasts to automatically manage HVAC energy consumption, which typically can represent 40-60% of a facilities energy use. The system is accessible 24/7 with browser-based interface that can be viewed on a monitor, tablet or smart phone. The DLC is also compatible with all brands of HVAC manufacturers and interfaces with motorized economizers.
Multiple algorithms in the DLC system address three key components of an electric bill: demand, use and peak rate charges. First, demand charges are controlled by not allowing all of the HVAC units to operate simultaneously. Second, use charges are reduced in two ways, first by turning the fans on when the outside temperature is 55°F or less, rather than using compressors which require more energy and second by managing the second stage of a unit based on the trending data within a zone. Third, the DLC reduces peak rate charges by cooling zones to a slightly lower temperature prior to peak rate times and allowing the temperature to drift up to a slightly higher set point during peak rate periods.
The advanced features include fresh air recirculation (based on occupied times, recirculation times or CO2 levels), integrated management of multi-stage units, AUTO/OFF mode states and enhanced auto demand response.
Jeffery Caniff, VP Finance at 360 Federal Credit Union, which has a 23,000 square foot facility with six zones in Windsor Locks, CT explained the savings his company experienced with the DLC systems, "After three months using the Save Energy Systems controller we already have shown over 20 percent savings in our power usage and billings per month – a savings amount in excess of $4,900. This July's temperatures (2012) were the highest on record and we still showed a decrease in usage/billings compared to last year. The heating and cooling in the building is now more consistent and efficient. We are very happy with Save Energy Systems DLC."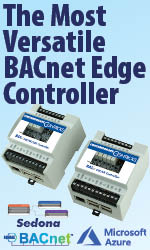 Cummings Properties of Woburn, MA has been conducting a pilot program with the Save Energy Systems DLC in its 24,000 square foot corporate office that has eight zones. According to Gary Gresh, Sustainability Manager at Cummings Properties, "The DLC has demonstrated considerable potential as a cost-effective energy management system that enables us to automatically manage our HVAC energy use while achieving the desired temperature settings. We've found the system and functionality to be robust, but easy to use. In addition, the reporting and data collected by the DLC has helped us identify facility changes that will further improve our energy performance."
"Taking one small step to improve energy efficiency by reducing HVAC costs could have important and significant positive benefits across a business' bottom line," said Laskow. He added, "And, the simplicity of Save Energy Systems' Demand Limiting Controller system makes these energy savings easy to come by."
For more information visit www.saveenergysystems.com.
About Save Energy Systems, Inc.
Headquartered in Beverly, MA, Save Energy Systems Inc. develops energy efficiency technology. Its patented Demand Limiting Controller (DLC) is an energy management system for businesses that enables small to mid-size commercial facilities to save significant costs on their electric bill. The company is allied with North Shore InnoVentures, Boston ENET, they were a 2012 Mass Technology Leadership Council finalist for Innovative Technology in the Energy category, and they are currently a Semifinalist in the 2012 Clean Tech Open. For more information visit www.SaveEnergySystems.com.





---


[Click Banner To Learn More]
[Home Page] [The Automator] [About] [Subscribe ] [Contact Us]