---
Finalist Announced for Control Trends Awards

ATLANTA, GEORGIA, October 10, 2012 The Control Trends Awards Governing Body, the global member governing organization overseeing the Control Trends Awards, announced today the twelve category finalists for the awards. The Control Trends Awards recognize the heroes and superstars of the HVAC, Controls, and Building Automation Industry and are nominated and voted on by the industry for the industry.

The finalists and winners announced for each category will be honored at the CTA Awards luncheon taking place Tuesday, January 29, 2013 at Eddie Deen's Ranch in Downtown Dallas, Texas.

The CTA finalists are:

2012 Control Trends Building Automation System of the Year
Honeywell WEBS
Vykon
Johnson Controls FX
Easy IO
Loytec LINX

2012 Control Trends Building Automation Controller of the Year
Easy IO-30P-SF
Honeywell Spyder
Johnson Controls FX-PCG
Vykon 234E
Lynxspring JENSYS
CAN2GO UN2

2012 Control Trends Best Commercial Product of the Year
Belimo Energy Valve
Honeywell JADE Economizer
Ecobee Smart SI
Siemens Pressure Independent Control Valve
Viconics VT7600 Thermostat

2012 Control Trends Best Automation Graphic Tool of the Year
DGLux by DGLogic
J2 Innovations
SkyFoundry
Continual Eyes
Johnson Controls FX ASSET TOOL

2012 Control Trends Best Building Energy Management Application of the Year
Active Logix Periscope
CSI3 Prophet
Johnson Controls Panoptix
Building Logix Energy Logix
eSight Energy

2012 Control Trends Best Commercial HVAC Controls Vendor of the Year
Honeywell
Belimo
Johnson Controls
ACI
Viconics

2012 Control Trends Best Variable Frequency Drive of the Year
Honeywell Smart VFD
Teco-Westinghouse
ABB
Yaskawa Z1000
Siemens

2012 Control Trends Best Technical Support of the Year
Honeywell
Vykon
Johnson Controls
Belimo
EASY IO

2012 Control Trends Most Valuable Support Person of the Year
Roger Rebennack, Honeywell
James Johnson, Vykon
Laura Kevitt, Vykon/Honeywell
Barry Gordon, ACI
Chris Lane, JCI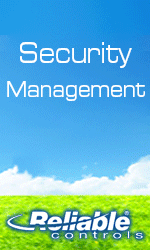 2012 Control Trends HVAC Controls Executive of the Year
Chris Eichmann, Johnson Controls
Mike Keller, Honeywell
Mike Marston, EASY IO
Terry Swope, Lynxspring
Stuart Lombard, Ecobee
Ed Merwin, Tridium

2012 Control Trends Person of the Year (Professionalism, Integrity, Dedication)
Gary Weber, Belimo
Roger Rebennack, Honeywell
Mike Marston, EASY IO
Ed Merwin, Vykon
Stuart Lombard, Ecobee

2012 Control Trends Thermostat of the Year
Nest Thermostat
Ecobee Smart Thermostat
Honeywell Prestige
Viconics VT7600 Series
EnTouch EMS Stat

The Control Trends Awards also announced the following event and media sponsors to date:
Belimo
EASY IO
Johnson Controls
Honeywell
Teco-Westinghouse
Viconics
Automatedbuildings.com
Engineered Systems

Sponsorship and participation opportunities are still available. For information contact Eric Stromquist at eric@stromquist.com or Ken Smyers at smypgh@gmail.com.

About the Control Trends Awards
Eric Stromquist of Stromquist & Company and Ken Smyers of Edward C. Smyers Company established the CTA Awards concept in June of 2012. The CTA's recognize the heroes and superstars of the HVAC, Controls, and Building Automation Industry. There are twelve award categories with nominations and voting coming from industry. The CTA Awards pilot concept was released to the industry through Control Trends (www.controltrends.org).

More information on the CTA awards is available at:
http://controltrends.org/cta-central/ and http://controltrends.org/2012/09/marc-petock-announced-as-master-of-ceremonies-for-2012-control-trends-awards/.


---


[Click Banner To Learn More]
[Home Page] [The Automator] [About] [Subscribe ] [Contact Us]