---
Frost & Sullivan: Energy Efficiency, Green Measures and Supportive Policies Intensify Demand for Building Automation in North America

Economic recovery and revitalization of the construction segment will further bolster market growth

MOUNTAIN VIEW, Calif. – Oct. 10, 2012 – The need to increase energy efficiency and savings while implementing green and sustainable measures is driving the uptake of building automation systems in North America. With legislation that imposes certain energy efficiency standards on buildings, such as the Energy Policy Act of 2005 and the Energy Independence and Security Act of 2007, building owners and facility managers are opting to install building automation systems to meet the more stringent requirements.

New analysis from Frost & Sullivan's (http://www.buildingtechnologies.frost.com) Analysis of the North American Building Automation Systems Market research finds that the market earned revenues of $535.3 million in 2011 and estimates this to reach $615.4 million in 2016.

If you are interested in more information on this research, please send an email to Britni Myers, Corporate Communications, at britni.myers@frost.com, with your full name, company name, job title, telephone number, company email address, company website, city, state and country.

Since buildings account for 40 percent of all energy use in the United States, the need to monitor systems within the building to reduce energy consumption is a key factor prompting growth in the building automation systems market.

"The potential to achieve energy savings by installing building automation systems is a major driver in the market," said Frost & Sullivan Industry Analyst Alejandra Lozano. "In addition, supportive policies and energy mandates that set higher energy efficiency requirements fuel the demand for building automation."

On the other hand, the perception of high cost and lack of common protocols are limiting revenue growth. The economic downturn and slowdown in construction activity are also anticipated to restrict growth in the short-term.

"Suppliers are faced with end users that are scrutinizing every purchase and demanding cost-effective systems that also provide energy savings," explained Lozano. "Although building owners and facility managers are increasingly realizing the benefits of installing building automation systems, the high initial cost continues to be a concern."

Nonetheless, as the economy recovers and construction activity picks up, the market should witness steady growth for the next few years. Educating customers about the lifecycle cost benefits of installing a building automation system and highlighting the energy savings that are achievable with it will also be crucial for success in the market.

"Many building owners have the perception that the cost of installing a building automation system is high due to the cost of the equipment as well as the cost of the integration and installation services," said Lozano. "Manufacturers need to steer customer focus away from the initial cost towards the long-term benefits of installing a building automation system."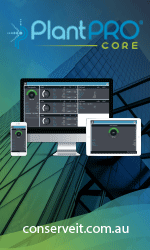 Analysis of the North American Building Automation Systems Market is part of the Building Technologies Growth Partnership Services program, which also includes research in the following markets: European Building Automation Systems Market, Analysis of BAS Protocol Trends and Adoption, Building Automation Systems: The Future Role of Open Protocols in Europe, and North American BAS Services Market. All research services included in subscriptions provide detailed market opportunities and industry trends evaluated following extensive interviews with market participants.

About Frost & Sullivan

Frost & Sullivan, the Growth Partnership Company, works in collaboration with clients to leverage visionary innovation that addresses the global challenges and related growth opportunities that will make or break today's market participants.

Our "Growth Partnership" supports clients by addressing these opportunities and incorporating two key elements driving visionary innovation: The Integrated Value Proposition and The Partnership Infrastructure.
• The Integrated Value Proposition provides support to our clients throughout all phases of their journey to visionary innovation including: research, analysis, strategy, vision, innovation and implementation.
• The Partnership Infrastructure is entirely unique as it constructs the foundation upon which visionary innovation becomes possible. This includes our 360 degree research, comprehensive industry coverage, career best practices as well as our global footprint of more than 40 offices.

For more than 50 years, we have been developing growth strategies for the global 1000, emerging businesses, the public sector and the investment community. Is your organization prepared for the next profound wave of industry convergence, disruptive technologies, increasing competitive intensity, Mega Trends, breakthrough best practices, changing customer dynamics and emerging economies?


---


[Click Banner To Learn More]
[Home Page] [The Automator] [About] [Subscribe ] [Contact Us]