---
EnTouch Controls Launches The EnTouch 360°™ Managed Service Platform to Assist National Chains In Lowering Their Energy and Maintenance Costs

RICHARDSON, TEXAS – Oct. 1, 2013 – EnTouch Controls, a leading provider of energy management systems (EMS) for small businesses and light commercial facilities, today announced its EnTouch 360°™, a new support service that assists in managing the energy and maintenance costs of restaurants, retail stores and other small businesses. The service increases energy efficiency and lowers energy costs for national chains without requiring additions to existing operations staff.

Customers using the EnTouch One and EnTouch Pro energy management systems can already take advantage of a full suite of cloud-based mobile tools to view and control facility HVAC and lighting systems.

But while customers can easily use these tools to automate common tasks like adjusting setpoints and schedules, they lack the necessary facility staff and detailed understanding of the data required to properly detect and address issues that reduce HVAC system efficiency.

Emergency maintenance issues can remain undetected for an extended period of time, causing excess energy costs and affecting customer comfort and satisfaction.

"Just by installing an EMS, facility managers are making great strides in energy management, but to truly experience the benefit of these systems, managers and their staff must make sense of the data and take action. EnTouch 360° customers get these benefits without adding to their existing staff," said Greg Fasullo, CEO of EnTouch.

"The EnTouch 360° service connects facility managers with expert technicians 24/7 who help to remotely troubleshoot and diagnose facility performance issues. Many times our alerting systems actually detects these issues before employees in the facility, speeding resolution and minimizing the impact on business energy costs."

The EnTouch 360° energy management service leverages big data analytics to target, alert and ticket potential performance issues with HVAC systems. EnTouch Controls provides real time monitoring and support with trained technicians who support facility owners to promptly resolve performance issues.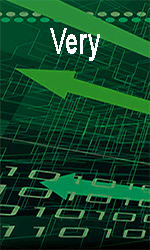 The EnTouch 360° service team tracks facility performance in real time, contacting business owners when needed, and then manages issues through a state of the art ticketing and resolution service. Business owners and facility staff are free to focus on other business needs.

The EnTouch 360° service is available now. Pricing for the new service is per facility and starts at as low as a few dollars per facility per day. For more information, please visit http://www.entouchcontrols.com/our-products/.

About EnTouch Controls
Based in Richardson, Texas, EnTouch Controls is composed of a team of energy industry veterans with a history of leveraging technology to solve real world problems. The innovative EnTouch EMS is a unique energy management offering for small business owners who have been left behind by traditional building automation solutions. With a simple to install, low cost and easy to use system we automate energy optimization and enable our customers to do what they do best – run their businesses. (www.entouchcontrols.com)


---


[Click Banner To Learn More]
[Home Page] [The Automator] [About] [Subscribe ] [Contact Us]