---
InsideIQ Building Automation Alliance Members Recognized with Awards for Excellence, Leadership

Alliance Firms, Leaders Earn National, Regional, Local Awards

ROCKFORD, Ill. — October 2, 2013 — The InsideIQ Building Automation Alliance, an international alliance of independent building automation contractors, announces that projects, member firms and the leader of a member company have all been recognized recently with a variety of awards. LONG Building Technologies, MC˛ Inc., and CM3 Building Solutions are the InsideIQ firms with projects or leaders that have earned recognition through national, regional or local awards programs.
LONG Building Technologies, based in Littleton, Colo., participated in creating an award winning, Leadership in Energy and Environmental Design (LEED) Gold Certified building at Fort Carson, a U. S. Army post near Colorado Springs. The 56,000 square foot Brigade Complex Company Operation Facility won a 2013 Design-Build Project Award from the Design-Build Institute for America (DBIA) and received a Merit Award for Civic Buildings. DBIA Project Awards are presented to outstanding projects that exceed owners' expectations and show proven knowledge and execution of team work in design-build best practices. Fort Carson has a net zero energy goal, which means all new buildings on site are built to rigorous energy efficiency standards. The Brigade Complex started out as a design-build project with conventional heating and cooling systems; however, a geothermal system was later added to improve the facility's energy efficiency while staying within the original budget. LONG Building Intelligence installed the building's temperature controls for complete internal environment control, optimized energy efficiency and maximum comfort for the soldiers and other building occupants.
InsideIQ member MC˛ Inc., based in Sanford, Fla., won the Eagle Award for Excellence in Construction presented by Associated Builders and Contractors, Inc. (ABC) of Florida. The ABC Awards Program is the premiere competition within the construction industry in Florida and recognizes outstanding construction projects across the state. MC˛ won the award for their security system work at the Adventist Health System's office building in Maitland, Fla. The security system included over 120 IP cameras, three 55 inch monitors in the security office, 60 access control doors including elevator control for 4 separate cars and three emergency call stations. Due to the nature of integration of this elaborate security project, MC˛ provided a BACnet integration for other facility monitoring and control systems to provide access control through a common platform.
Tim Melnick, Director of Security for MC2 praised the efforts of Paul Turner, Systems Engineer and Jerry Kramer, Senior Technician on this project. "These two guys delivered a quality system to the customer. The design, programming and attention to the customers' needs and wants were outstanding". This integration allows ease-of-use to the end user for a Web-based application for access control, closed circuit televisions, and building automation and control systems on a common application.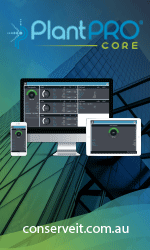 Bruce Michelson, president of CM3 Building Solutions in Fort Washington, Pa., and a past president of InsideIQ, is one of 30 finalists for 2013 Philadelphia SmartCEO Circle of Excellence Awards. This annual program recognizes the most accomplished business leaders in the greater Philadelphia area. Honorees are executives who are leaders in their industries, whose companies are setting industry trends and are successfully overcoming industry challenges. The award is sponsored by SmartCEO magazine, a publication for C-level executives throughout the Mid-Atlantic region of the U.S.
"These awards are a reflection of both the quality of the work our member firms perform and the caliber of leadership within our membership," said Frank Rotello, president of the InsideIQ Building Automation Alliance. "InsideIQ members represent leading innovators in building environments and energy services. Agile, adaptable, and cooperative, our member companies are local experts representing common building automation, energy and security system platforms. They provide technologically advanced solutions for customers based on best practices, not specific vendor products."
About InsideIQ
InsideIQ Building Automation Alliance is an organization comprised of 49 independent commercial building and facility automation companies representing common automation and security system platforms. Members specialize in the design and implementation of facilities and process control systems, systems integration, enterprise security systems, facilities maintenance services, energy services, and the representation of other value-added products and services. InsideIQ is the largest independent organization of its kind. Member companies provide consistent applications, coordination, and support for commercial facility owners across North America, Canada and parts of Europe. More information is available online at www.insideiq.org.

---


[Click Banner To Learn More]
[Home Page] [The Automator] [About] [Subscribe ] [Contact Us]