---
Microsoft to Host Realcomm's CoRE Tech 2013 at Redmond Campus

Carlsbad, Calif. – September 3, 2013 – Realcomm Conference Group is pleased to announce that the 4th Annual CoRE Tech conference will be hosted at the Microsoft campus in Redmond, Washington on November 6 and 7, 2013. CoRE Tech is the premiere networking and educational event for the corporate real estate and facilities industry focusing exclusively on technology, automation and innovation.

"We are pleased to be hosting CoRE Tech 2013 at Microsoft. It's the once a year event that brings together the industry's best and brightest to collaborate on how technology is impacting the way we operate and manage our corporate real estate assets," said Darrell Smith, Director of Facilities & Energy at Microsoft. "This is a very transformational time for the industry and we are thrilled to be able to show how these technologies can be used in the corporate real estate organization to drive value."

Technology continues to impact how we design, develop, lease, manage and use corporate real estate and facilities. The business objectives, processes and, therefore, the information systems used by the real estate, facilities, energy, sustainability, IT and HR departments, all which to some extent deal with real estate and facility issues, are coming together and integrating at a much more rapid pace. The CoRE Tech program will focus on the technology influencing corporate real estate and facilities issues, such as mobility and the evolving workplace, hyper-effective real estate operations and the smart building and campus movement.

"In addition to a comprehensive CoRE Tech program, attendees will have the unique opportunity to tour the Microsoft campus and see one of the most progressive corporate facilities in the world, one that is clearly being influenced by the technology innovation inherently found at Microsoft and where some of the best practices are being developed," said Jim Young, CEO of Realcomm and the event producer.

The tour will showcase how Microsoft is operationalizing their smart building deployment. Some of the areas under consideration for the tour are Smart Campus Operations Center, Intelligent Building R&D Lab, "Commons" area and Workplace Advantage program.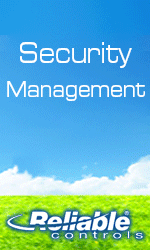 CoRE Tech's theme, embracing the Corporate Real Estate Technology REvolution – REdefining REal Estate Operations through Technology, Automation & Innovation, symbolizes the tremendous speed with which technology is affecting every department and major process in today's corporate real estate organization. The rapid rate of adoption and redefinition of business processes will revolutionize the real estate operating model and dramatically redefine how it will be owned, operated and used for the next 100 years.

For more information, visit www.realcomm.com/coretech-2013.
Event brochure is available at http://www.realcomm.com/coretech-2013/files/trifold-brochure.pdf

About Realcomm
Realcomm Conference Group, LLC (www.realcomm.com) is the leading research and educational institution that produces annual conferences and expositions on technology, automated business solutions and intelligent buildings strategies for executives in commercial, corporate, government and institutional real estate. Realcomm was founded in 1999 with the goal of bringing industry leaders together each year to discuss, demonstrate and debate the latest innovations that impact the industry. Today, in addition to the annual conferences, Realcomm conducts webinars, workshops and other strategic services to educate industry professionals about the latest business solutions and technologies to improve commercial real estate development, leasing, management and operations.


---
[Home Page] [The Automator] [About] [Subscribe ] [Contact Us]