---
J.M. Electrical Expands Service Offering Through Partnership with Spirax Sarco

New England technicians are now factory authorized by Spirax Sarco for commissioning and start-up of control products

Lynnfield, MA – October 1, 2013 – J.M. Electrical Company, Inc., premier professionals in advanced automated building system installations, announced today their partnership with Spirax Sarco, Inc., the South Carolina based leader in products and services for steam system solutions, to become a factory authorized vendor and assist Spirax Sarco in servicing and commissioning its commercial and industrial accounts throughout New England.

J.M. Electrical technicians will be responsible for the commissioning and start-up of heat exchangers, metering, control valves and related instrumentation products. In the future, the partnership will be expanded to include the operations and maintenance of existing control systems throughout the Northeast, ensuring sustained efficiency and customer satisfaction. This collaboration expands J.M. Electrical's current service offering to servicing and commissioning steam systems, adding to their portfolio of automated building systems expertise.

"With their expertise and knowledge in integrated building systems, we feel that this partnership with J.M. Electrical will be extremely beneficial to both companies, as well as our current and future clients," said Jim Ahart, Area Manager for New England, Spirax Sarco. "Through J.M. Electrical's well-known presence, we will now be able to deliver new avenues of steam system services to a broader audience."

To cement the partnership and expand their breadth of knowledge, technicians from J.M. Electrical traveled to Blythewood, South Carolina, to familiarize themselves with Spirax Sarco. Included in this visit was a thorough training event which allowed all the technicians from J.M. Electrical to become certified and approved to support all the related Spirax Sarco products.

In conjunction with touring the facility and establishing a working partnership, the technicians were trained on clean steam generators, shell and tube heat exchangers, plate and frame heat exchangers, as well as assembling and fine-tuning control valves.

"Throughout this partnership, J.M. Electrical will be responsible for servicing and commissioning Spirax Sarco's controls and instrumentation products throughout our New England accounts," said Adam Palmer, Project Manager, J.M. Electrical. "We are excited about the collaboration between Spirax Sarco and J.M. Electrical. Between both companies, we will be able to deliver world class service and opportunities that provide real value to customers and are unparalleled in the industry. With the direction the industry is headed in, learning new skills and mastering this sophisticated and efficient technology will only help us to service our customers better now and in the future."

J.M. Electrical has over 25 years of experience and expertise in the installation of advanced integrated building systems which from the beginning have been the cornerstone of the business. Now making a dedicated launch into the servicing, commissioning, and operations and maintenance aspect of building systems, the experts will also continue to focus on retrofit/performance contracting, building automation controls, instrumentation, and fire alarm/integrated security systems.

About J.M. Electrical Co., Inc.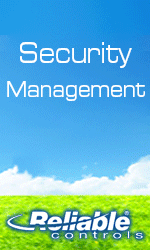 Founded in 1985, J.M. Electrical Co., Inc. specializes in the installation of integrated control systems, including automation controls, fire alarms and security systems, instrumentation, retrofits, and renewable energy. J.M. Electrical has developed a unique approach to quality management and customer satisfaction, assigning project managers to oversee installation, assist the customer through the planning and design processes, manage QA/QC and ensure that project milestones are met. J.M. Electrical successfully managed automation control work in the Boston Convention Center and Merck Pharmaceuticals' Boston Research Center, among others. Headquartered in Lynnfield, Massachusetts and serving the greater New England region, J.M. Electrical carries ISO 9001 Certification, DCAM Prime Contractor Certification, NABCEP Solar PV Installer Certification, and LEED AP Accreditation, Building Design + Construction Certification. J.M. Electrical has over 100 employees, and all electricians receive over 10,000 hours of training throughout the NEC/IBEW joint training center. For more information, visit www.jmelectrical.com.

About Spirax Sarco
Spirax Sarco is the world leader in steam system management. The Company provides a broad range of fluid control products, engineered packages, systems expertise and site services for its diverse range of over 100,000 industrial and institutional customers. The Company helps its customers to optimize production capacity, reduce energy costs and emissions, improve product quality and enhance the safety of their operations. Spirax Sarco has strategically located manufacturing plants around the world and employs approximately 4,700 people, of whom around 1,300 are direct sales and service engineers. Further information can be found at www.spiraxsarco.com/us.
---


[Click Banner To Learn More]
[Home Page] [The Automator] [About] [Subscribe ] [Contact Us]